Body armour vests, speech recognition and medications — these are all examples of products that, for the most part, are designed for men. A new campaign film by creative agency POL and Plan International Norway shows that gender inequality exists everywhere and that inequality can take various forms. To change this current trend, Plan is encouraging the world to put girls first.
"I could not believe the statistics. It was overwhelming to see how our world has systematically put girls and women second," says Marie Kristiansen, director at POL.
"It is shocking to realise that female hormones are considered to be 'too complicated' for researchers when developing new drugs," says Kari Helene Partapuoli, Secretary General of Plan International Norway. "Imagine the potential cures we might have overlooked."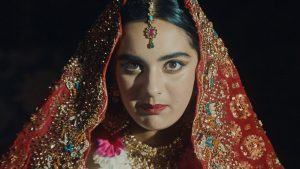 Partapuoli notes that some of the issues portrayed in the film are national issues, while others are universal, affecting girls' lives everywhere.
"Where we work, particularly in Africa and Asia, we witness the consequences of gender inequality every day. Too many girls drop out of school when they reach puberty, while boys continue their education, and thus are better equipped to choose a life for themselves. We cannot achieve global gender equality unless we put girls first!"
Plan International is the largest organisation for girls' rights in the world, operating in more than 50 developing countries to address areas such as healthcare, education, protection from violence and empowerment.
The organization hopes the film's message will spark international debate and action around gender equality in order to ensure a better future for millions of girls worldwide.
Partapuoli adds, "I do not think you can see this film and stay indifferent to gender inequality."
Source: POL