Despite affecting millions of people around the world, depression is surrounded by prejudices and lack of information. To incite reflection in society about the seriousness of this disease and encourage people to seek appropriate treatment, the movement "Next Step" promotes dance sessions to complement the multidisciplinary treatment of depression.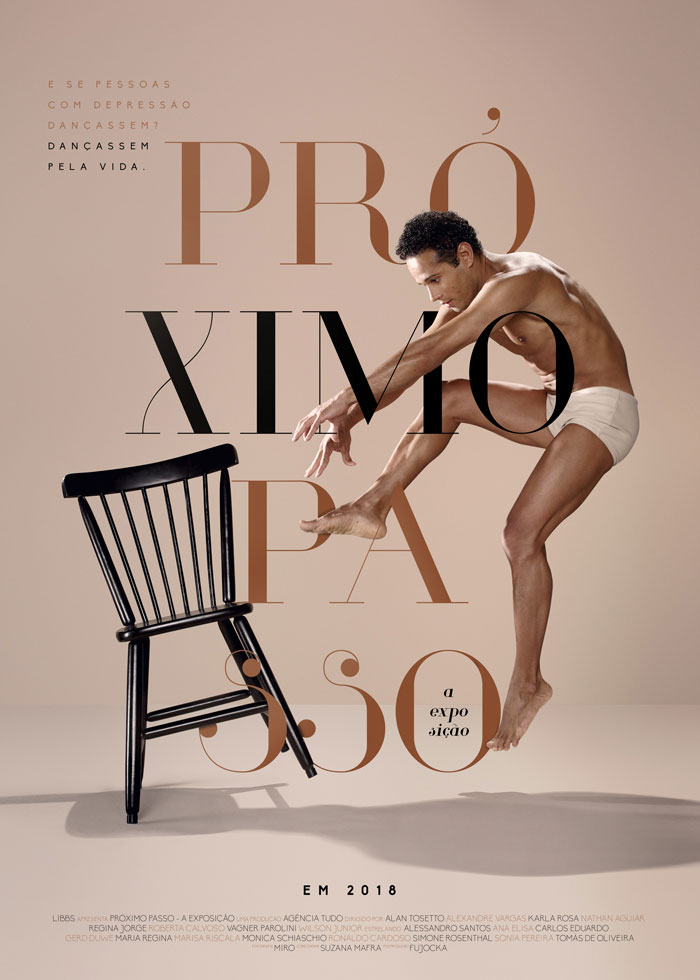 Created by Agência Tudo for Libbs Farmacêutica and supported by Instituto Ivaldo Bertazzo, the initiative resulted in a documentary and a photographic exhibition, which tell the experience of 40 people with a history of the disease that became protagonists of a dance show.
The idea to invite real people to take a step towards overcoming depression under the positive light of dance associated with medical treatment, came from Tudo after observing some other campaigns around the same theme.
"We had noticed that the vast majority of campaigns that addressed depression were dark, heavy, and even depressing. On top of that, there is the matter of prejudice. Many people don't face depression as a disease and loads of families don't see it as a problem or believe that the person is just sad or lazy. That's why not too many people go after medical help and live their lives for many years without finding an answer, which can result in severe consequences," says Iron Neto, managing partner and business director at Agência Tudo.
Neto explains that, based on that scenario, Libbs asked the agency to think of a different way of addressing the cause. Tudo eventually decided to use dance as a platform of content to raise awareness in Brasil upon the real stories registered in the documentary and in the photos.
"Why dance? Because it reestablishes balance, motivation and connection with life. It is a language that forces the person to move their bodies and overcome inertia. It can be the first step, when associated to medical care, to fight depression and leave it behind," completes the advertiser.
The documentary (directed by Tico Vicente, from Black Filmes) and the photographic exhibition (signed by Miro Estúdio) capture the experience of 40 people that overcame the disease and became protagonists of a dace show.
After posting a public announcement on the Internet, the project received more than 1,000 applications in one week which resulted in 120 face-to-face interviews and four dozen participants. The 'dancing citizens', as called by the educator and choreographer Ivaldo Bertazzo, undertook an intensive four-month program of rehearsals and were challenged to take part of a dance show open to the general public in Sesc Vila Mariana, in São Paulo.
The documentary can be watched for free on the official platform, which also brings comprehensive information about the project. The exhibition was displayed for free in Shopping JK Iguatemi, in São Paulo.
Source: Agência Tudo