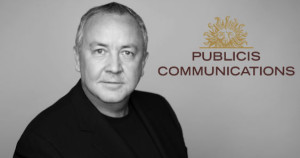 Following the announcement of a more unified structure and services in December, Publicis Communications, a part of Publicis Groupe's "Power of One" model is now up and running.
Under Publicis Communications are the global creative networks – Publicis Worldwide, Leo Burnett, Saatchi & Saatchi, and BBH, production company Prodigious, and specialized communications network, MSLGROUP. This will be under the leadership of CEO Arthur Sadoun, and Leo Burnett Worldwide global chief creative officer Mark Tutssel as chair of the global creative board.
"The hub will act with all operations as an internal accelerator that enables transformation by consolidating cutting-edge capabilities and turning them into resources available to all clients, while strictly respecting their confidentiality," Publicis Groupe announced in a press release.
With the goal to put creativity at the core, Publicis Communications is offering their clients access to its entire range of creative firepower from its global creative networks. One notable offering is the access to creative innovation and guidance in transforming their own business models with the help of The Drugstore, Publicis' start-up incubator.
Supported by Publicis Media solutions hub and Publicis.Sapient, "end to end platforms ensuring that consumer brand and brand insights, boosted by data and technology, are seamlessly leveraging creative ideas" will be available to all of Groupe's clients.
Group is also putting social, mobile, CRM or e-commerce first through their global digital Network Nurun, with the support of Publicis.Sapient solutions hub, and global production company Prodigious.
To offer the most advanced shopper marketing capabilities, Arc brand brings together specialized agencies Arc, Saatchi X, Vivid and The Creative Counsel. While MSLGROUP, the hub that built the 'Conversation to Commerce' model promises "to transform content into sales and combine influence, brand management and commerce."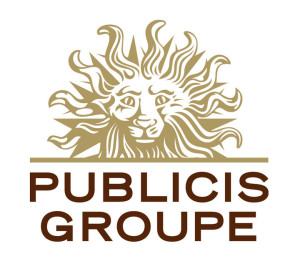 The management of Publicis Communications will be led by a Global ComEx, empowered client leaders and country leadership teams.
The Publicis Communications Global ComEx is composed of global network leaders. Saatchi & Saatchi is represented by Robert Senior and Justin Billingsley and Leo Burnett by Tom Bernardin and Rich Stoddart. Andrew Bruce and Loris Nold represent Publicis Worldwide alongside Neil Munn for BBH, Guillaume Herbette for MSLGROUP and Jean-François Valent for Prodigious.
Four key positions are being created at ComEx level: Sophie Martin-Chantepie is appointed Chief Talent Officer, Charlotte Duthoo, Chief Transformation Officer, Patrick Dumouchel serves as global CFO and Bill Cochrane as CFO for North America.
"Publicis Communications is an incredible union of talent and expertise. I would like to thank Maurice Lévy for this opportunity to lead such a formidable force for our clients, our agencies, and our people. By investing in our creative excellence, boosting our networks with the right capabilities and reinventing our internal structures we will make all of our brands stronger, both individually and collectively," said Arthur Sadoun, CEO Publicis Communications.