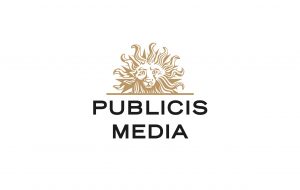 Publicis Media will introduce a more agile and flexible working culture across the company's agency brands and practices from April next year. The move will revolutionise the working day for all employees and will become effective following Publicis Media's move to Television Centre in White City.
The company's Next Generation Board (NGB) were tasked by Sue Frogley, chief executive officer Publicis Media UK to answer the following brief: "How do we introduce a flexible working environment that meets our business needs but gives people the flexibility they need in the 21st century?"
The NGB then spent two months devising a progressive plan following research into new ways of working, and conducted a staff survey, which revealed an overwhelming 93% of employees backed the move towards greater flexibility.
Publicis Media will operate the business around several key behaviours that are founded on the principles of 'trust, empowerment, communication and outputs' as opposed to 'presenteeism' and the standardised '9am-5pm' working day.
The company believes this modern, smarter approach will encourage greater productivity across the business while also supporting a healthier work-life balance.
Sue Frogley, chief executive officer Publicis Media UK, said: "Our move to Television Centre will transform our business, and importantly the way we go about our business.  We are moving to a flexible working model, whereby we don't need to 'clock in and out' of the office anymore, but can work more flexibly and remotely as and when we need to. While the office will still be our base, there will always be times when we can be more productive elsewhere. These practices will be actively encouraged across our agencies and practices as we believe this will help us to attract and retain the right talent, lead to happier healthier employees, promote greater diversity and ultimately bring greater business success."
The six Publicis Media behaviours are:
Focus on Outputs – Focus on the work done for clients – clearly measured and appraised – rather than on presenteeism.
Communicate Effectively – Communicate consistently and effectively (whether in person, Skype, email etc) with teams and clients regardless of location.
Use Geography and Tech – Work wherever it makes the most sense for the task in hand – client offices, White City, home or other location – and use tech provided for workplace fluidity.
Set Boundaries – Flexibility works both ways: employees need to be in the office or at a client meeting if required. Equally, employees should not feel a need to be 'always on' as a trade-off to flexible arrangements.
Recognise We Are All Different – Outside of business hours, respect how other people make it work.  Just because it suits one person to email at 11pm it doesn't mean other people will be able to respond straight away.
Trust Each Other – All managers and employees need to buy into flexibility: it's not optional. Trust people to do the right thing by themselves and their family, as well as the company.
Ahead of the roll out a comprehensive training programme on working flexibly will be delivered to all employees.
Source: Publicis Media