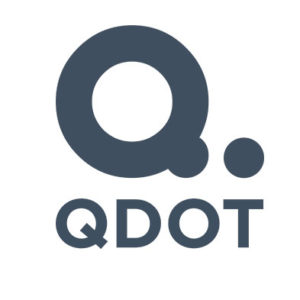 QDOT, the digital Out of Home ad tech firm, has made eight new hires and opened a new development hub in Uruguay as part of its continued growth strategy to deliver smart, scalable, connected, campaign management platforms for the global digital out of home advertising market.
Technical director, Juan Pablo Russo, heads up the new team of developers in Montevideo and London. He will be responsible for driving the rapid build-out of QDOT's four industry-established platforms with support from the newly hired technical project manager, and studio manager Natalia Morales. Russo will work closely with Sofia Goncalves, the products and services manager, recruited to work out of the UK office. Both will report directly into Ben Putland, QDOT's managing director based in New York.
Russo has previously held global roles at Montevideo-based Globant, where he spent five years as Tech Master and Agile Tech Coach. Russo has also held technical lead roles for Integra Tv, Interactive Networks Inc, and Víctor Paullier & Cía, where he helped teams to improve their delivery through agile project management practices. Russo will continue to hold a part time position as professor of software engineering at Universidad ORT.
Ben Putland, managing director of QDOT: "Juan Pablo's skillset and experience is ideally suited to building a strong team to accelerate the development and evolution of QDOT's platforms. Digital OOH is a global medium and requires sophisticated global delivery systems and workflow tools to accelerate its adoption and use as a dynamic, data-driven and scalable medium."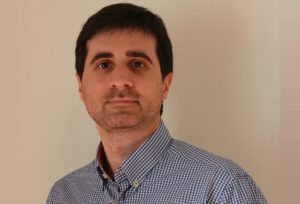 Neil Morris, founder and CEO of QDOT: "The launch of our development centre in Uruguay is part of our broad strategy to develop our business in the LATAM region and create a diverse global workforce. Uruguay is fast becoming the leading software hub for LATAM, with a thriving international business community, and a highly educated IT literate workforce. It's an ideal base for working with LATAM countries such as Brazil, Argentina and Mexico which have fast growing domestic DOOH markets."
QDOT launched earlier in 2017 when Grand Visual spun out its industry-established platforms for delivering smarter campaign management for digital OOH at scale. Integrated with all major digital OOH network providers, QDOT addresses digital OOH's complex eco-system, enabling advertisers and agencies to simply and efficiently plan, deliver, optimise and measure smarter Digital Out of Home at scale. QDOT technology has already delivered over 1,600 campaigns, across 40 networks and 38 countries, for world leading brands such as Google, Coca-Cola, Warner Bros, Amazon, Virgin, McDonald's, Facebook, Sky and Disney.
Source: QDOT