Just hours after Prime Minister Rishi Sunak teased a 'new mission' to make maths compulsory for all students up to the age of 18, Saatchi & Saatchi took to Downing Street to invite Mr Sunak to instead get on board with a more inclusive and hardworking ambition: to turbocharge creativity in schools to help boost the UK economy.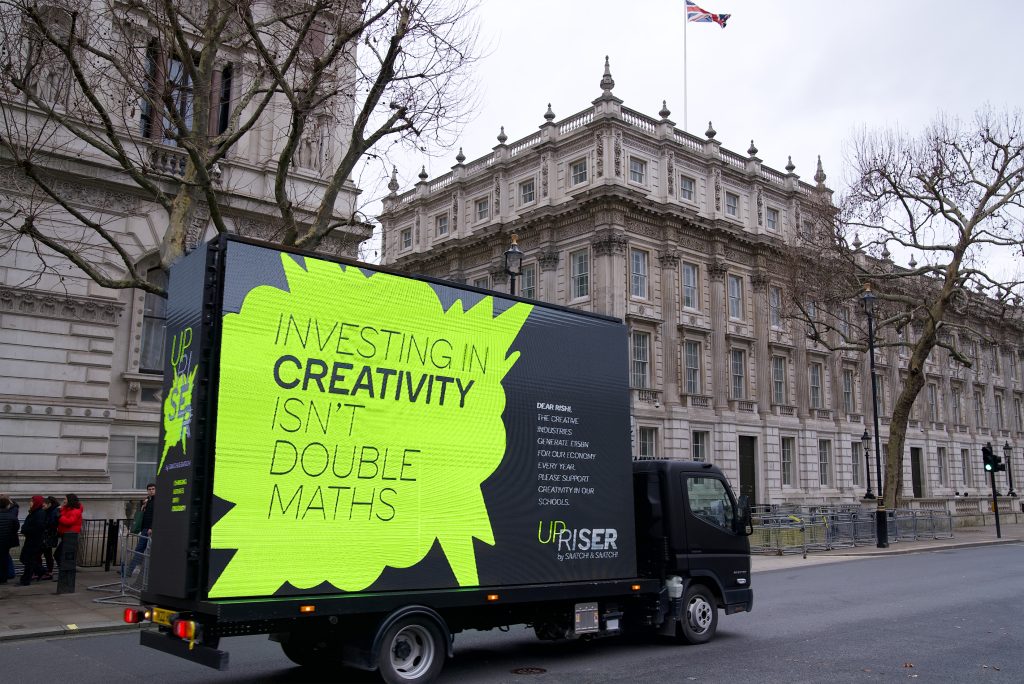 On Thursday, the renowned creative company employed a roving van to remind Mr Sunak that it's not just numeracy that will power up young people and monetise their potential for the nation. Skinned with the message 'Investing in creativity isn't double maths', the van circled Parliament Square to remind the PM that the creativity industries is estimated to generate £115 billion for the UK economy every year – an income under threat due to sustained underfunding for arts and creative subjects – and to offer its help through its free to use education platform, Upriser.
Chris Kay, CEO of Saatchi & Saatchi UK, comments, 'As Britain wakes up to a tough year it's commendable what the Prime Minister is trying to do with his educational mandate, but in our view it's imperative that a brighter British future is unlocked by creative brains first and foremost. Upriser can't do this alone, but by partnering major companies with schools across the UK, it is a step in the right direction to help inspire the next generation of creative thinkers'.
Sarah Jenkins, MD of Saatchi & Saatchi UK adds, "It's vital that we are also able to prioritise and fund creativity at school level to ensure the next generation of brilliant thinkers, makers and fixers are aware of and excited by the careers and opportunities that the creative industries offer. That's what Upriser, our free, nationwide schools outreach programme is all about. We hope those who saw the van – and indeed, Mr Sunak, will consider getting involved. "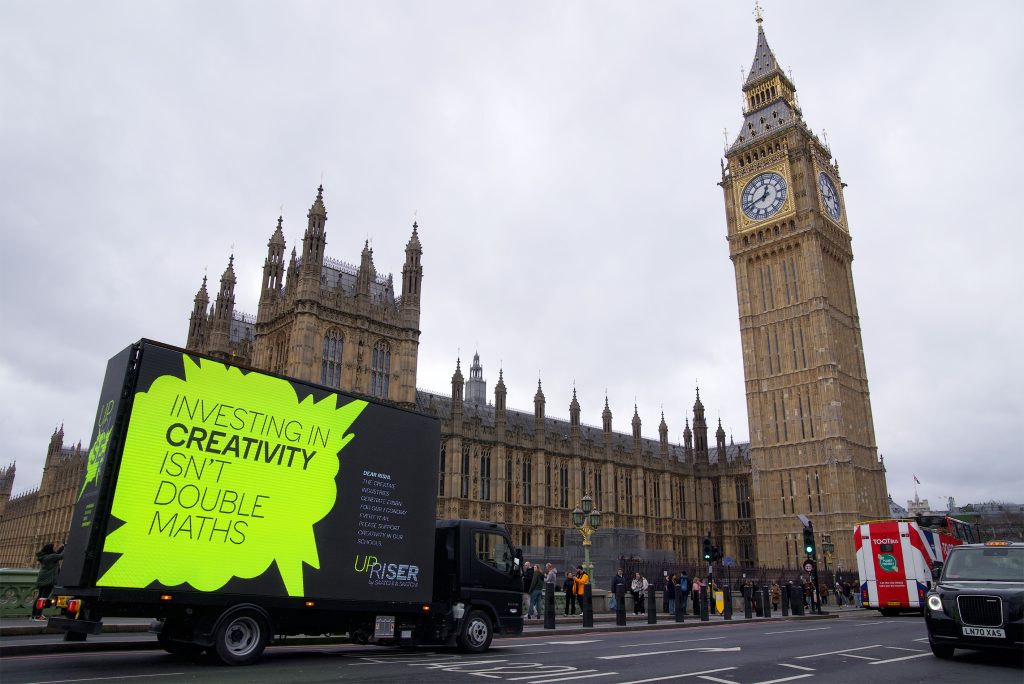 Launched at the end of 2022, Upriser by Saatchi & Saatchi is a free, scalable partnership platform available to any school in England with full UK rollout planned. Designed to inspire with the power of creativity and informed by Saatchi & Saatchi's two-year partnership with Harris Academy Greenwich, the platform offers young people aged 11-18 a real, tangible introduction and route into the creative industries. To help reach as many schools as possible, the agency is inviting other creative businesses to enroll as school partners, and offers partnership support and a 70-page open-source playbook as a sustainable blueprint for companies and schools to adopt.
Any businesses wishing to learn more and get involved in Upriser can enquire via https://saatchiupriser.co.uk.
Source: Saatchi & Saatchi UK