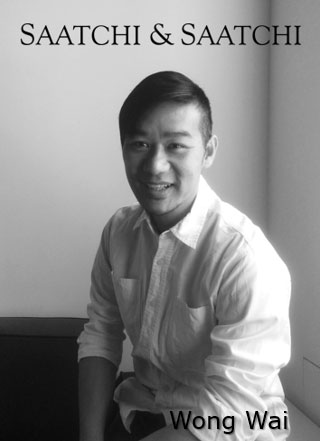 Saatchi & Saatchi Greater China announced that Wong Wai (Joe) has joined as Executive Creative Director (ECD) of South China to further reinforce Saatchi & Saatchi's creative capability and industrial influence in the region. Joe will report to Fan Ng, Chief Creative Officer of Greater China. The agency's previous ECD Paul Ho has moved onto a new role as Publicis Communications ECD, Shopper.
With 18 years of experience in the industry, Joe brings a depth of creative ability across the board in today's fast-changing business environment. During this time, he has driven growth for international brands in Greater China which include Shangri-La, Mercedes Benz, HSBC, Nike, Carlsberg, Rolex, Wanda, Tencent Internet+ and many others. Before joining Saatchi & Saatchi, Joe worked as ECD for DDB Group Beijing and thereafter at McCann & Spencer Hong Kong.
As the first Greater China creative who won a Grand Prix at the Cannes Lions Festival, Joe is truly an award-winning savvy. He has won over 100 awards locally and internationally over the past decade, including 4 Cannes Lions as well as the gold medal at the Effie China marketing award for two consecutive years.
Fan commented:" Joe is one of a few elite creative talents. I have known him for almost two decades and we had a wonderful partnership back then. I am very excited to have him on my team. With his background in Hong Kong and expertise in the China market, I am sure we will keep moving forward and continuously improve our professional creative services."
"4As is not dying. It's however important to be professional enough to create value for our brand and clients with agility," Joe said, "I am very happy and lucky to have a chance to work with a promising team mixed with exceptional advertising experts with rich Greater China experience. I can't wait to collaborate with them to take Saatchi & Saatchi South China to the next level."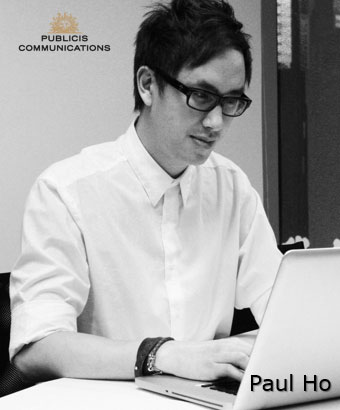 While Joe works closely with South China Group MD Alexis Chiu to grow South China and oversee creative output, Paul Ho, who takes the role as Publicis Communications ECD, Shopper, will bring his unique expertise in shopper marketing and activation into full play.
Paul specialises in finding creative ways to influence and change shopper behaviours, building understanding, desire and expectation right along the shopper journey, making brand experiences truly come alive for consumers and eventually triggering purchases.
To help brands to deliver integrated and consistent communications, Paul's unique expertise in enhancing shoppers' experience throughout the consumer journey is crucial nowadays when online and offline shopping emerged.
With Paul as the new ECD, Publicis Communications shopper team will be spurred to offer more functional and effective services to brands, and will bring stronger capability and value to clients as well.
Source: Saatchi & Saatchi Greater China