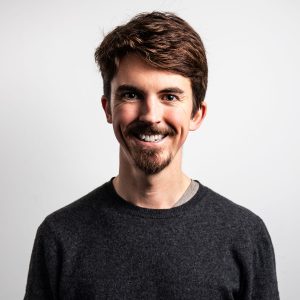 Social first marketing agency, Social Chain, has announced the appointment of McVal Osborne as the agency's Head of Data and Insights. At Social Chain, McVal will be overseeing the data team including the lead data analyst and insights assistant to further establish the research department.
Smart use of data is a crucial component in developing and informing social media strategy, McVal's expertise in the area will equip the team to find client's weak points and provide them with unsurpassed knowledge to bolster their output, increasing effectiveness in marketing, product development and customer service.
Prior to joining Social Chain, McVal was working at ORC International in New York City where he carried out market research for major accounts including MTV, Walmart, Kraft, AOL and Bacardi. Preceding this, McVal worked for a political research and consulting firm in Washington D.C. after graduating from the University of California, Santa Barbara.
When asked why he's bringing a focus on big data to Social Chain, McVal says: "Gaining social-first insights has become integral to the decisions that we make and the actions that we take. The data captured through social media is forever changing how brands operate, both online and offline. Brands want to understand buying behaviour, customer motivations and consumer perception in their target demographic, which means they need access to the right data, quickly."
Steve Bartlett, CEO and co-founder of Social Chain Group says: "To bring the best talent to Social Chain Group has always been our goal. In an age where consumers are smarter than ever, brand marketing needs to match this intelligence, and the smart use of data is an imperative tool for this. We're thrilled to have McVal join the Social Chain family to expand our expertise furthering our potential for industry firsts."
Source: Social Chain