South African Tourism has unveiled a bold new brand direction with the launch of its new short film. The 10-minute film places the people of South Africa and the country's many varied cultures at the heart of the story. The film, which has a highly cinematic and stylised treatment, utilises the tradition of South African heritage storytelling to tell the story of an inspiring, colourful and warm country.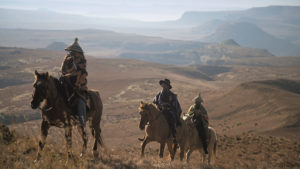 Directed by well-known South African filmmaker, Teboho Mahlatsi, alongside up and coming photographer and Instagram sensation, Hloni Coleman, the film was shot across South Africa and tells the story of Bheki, a young Mbhaco (a traditional Xhosa wedding gown) maker from the rural Eastern Cape.
Bheki traverses the country in search of inspiration for an Mbhaco with a modern twist. During his travels, he witnesses a country teeming with a wealth of places to visit, unforgettable experiences and warm, culturally rooted people who leave an indelible impression on him as he samples all that South Africa's vast array of cultures have to offer.
And that, South African Tourism Hub Head: UK & Ireland Tolene Van der Merwe says, is the message that the tourism body wants to convey.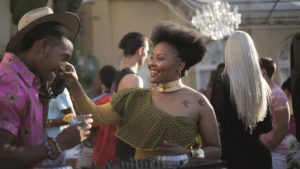 "We are delighted to launch our new brand film in the UK market as we believe it perfectly encapsulates the true spirit of South Africa. Through the eyes of Bheki, the film uncovers the many amazing experiences that our beautiful country has to offer to holidaymakers and we hope that it will inspire them to book their next trip here. South African Tourism has a commitment to attracting five million more tourists to the destination in the next five years and we know that our abundance of heritage, art and culture will make our beautiful country hard for holidaymakers to resist."
The new brand film has been released on South African Tourism's YouTube channel, digital and social media platforms as well as selected international television platforms. It has also been packaged into a 60 second trailer and five further 30 second trailers and, to support the film elements, short and long form content pieces will be placed on the website to correlate with the film's storyline.
Source: South African Tourism