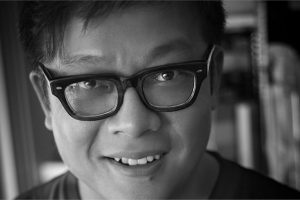 M&C Saatchi, the world's largest independent agency network, is launching in Hong Kong with immediate effect. The agency will be led by veteran adman, Spencer Wong, and will be the network's 9th office in Asia; its 29th in the world.
The agency will be called M&C Saatchi Spencer HK and will be focusing on local businesses while at the same time servicing Chinese businesses seeking to expand internationally via Hong Kong.
The opening of Hong Kong comes off the back of two other office openings by M&C Saatchi in the region: The Indonesian office was launched in January this year, followed by the acquisition of Scarecrow in Mumbai in April.
M&C Saatchi Spencer HK will complement the existing operations in Shanghai, Kuala Lumpur, Tokyo, Jakarta, Delhi, Mumbai and Singapore while building its own unique niche by offering advertising, digital and social media marketing.
M&C Saatchi is guided by its four founding principles:
Brutal Simplicity of Thought: 

It's easier to complicate than simplify. 

Simple ideas enter the brain quicker and stay there longer. 

Brutal Simplicity of Thought is therefore a painful necessity.

Diversity of Thought: 

Similar people think similar thoughts. 

Diversity of people creates diversity of thought. 

Diversity of Thought is a creative necessity.

Ownership: 

If you own something you care more. 

With ownership comes greater responsibility and freedom. 

All of our managers have equity in their business.

Independence: 

Fewer rules. 

Less bureaucracy. 

Quicker ideas.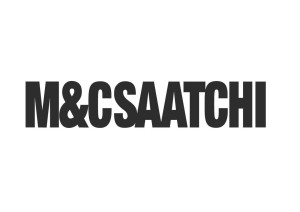 Moray MacLennan, M&C Saatchi Worldwide CEO: "Identifying Hong Kong as a strategic market was the easy bit, more difficult was finding the top creative talent to partner with. It's great to have Spencer Wong back at M&C Saatchi."
Richard Morewood, M&C Saatchi Asia CEO: "Hong Kong's strategic importance can't be underestimated as it reclaims its position as a bridge between China and the world. This is an opportune time for M&C Saatchi to be returning to Hong Kong and we're excited to partner with the top person in the territory's advertising industry. Spencer has worked with M&C Saatchi before and is familiar with our beliefs and culture. It is great to have him back in the network. We look forward to a long and successful partnership."
Spencer Wong: "The past 30 years in advertising have been incredibly rewarding. I have helped build brands and teams, but returning to M&C Saatchi is like a homecoming and I will hopefully be achieving even more in an agency I can call my own. As Moray has rightfully said before – it is the age of the entrepreneur. Hong Kong's resurgence as a regional hub offers the advertising industry a unique opportunity to restate its position as the "Window to China". It also allows us to create communication solutions that are shaping our marketing industry, be that ICO, big data, AI or shared economy. The possibilities are limitless, and I am excited to be on this journey."
Source: M&C Saatchi