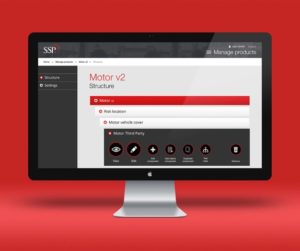 Insurance systems and software provider SSP have revamped their platform interface to facilitate communication with their core online audiences.
The leading global supplier, which offers insurance companies technology solutions that earn them competitive advantage in the industry, commissioned award-winning user experience (UX) and digital agency DotLabel to update its existing online platform. The aim was to design an intuitive digital tool that was easy to use and would reduce customer support calls to SSP.
DotLabel applied UX research techniques, which included stakeholder workshops and user interviews, to understand how tasks and processes were undertaken on the system.  With this valuable insight as a foundation, the user interface could then be redesigned so that it was more user-centric, intuitive and frictionless for the users.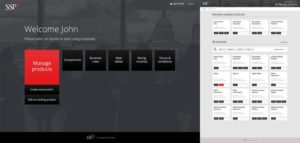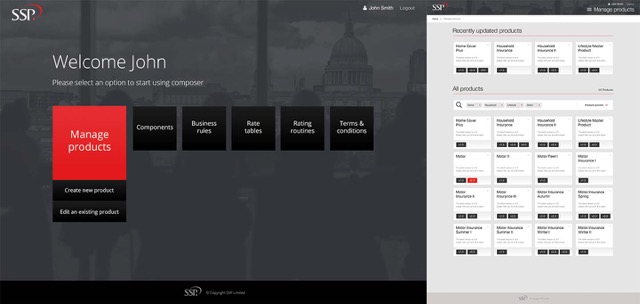 Matt Oxley, co-Founder and Director of Dotlabel says: "SSP wanted to attract new clients and retain existing ones by relaunching their platform interface. We carried out thorough analysis to determine user journeys, before optimising their experience with clear pathways that directed them to efficiently and effectively reach their desired goals. The process is an evolution, starting with the insights that are fed into the wireframes and prototypes each of which are tested before going into the next stage of design and development. This is a more cost-effective way to ensure that a solution fulfils the business objectives and meets the users' needs, and avoids making expensive changes post-launch."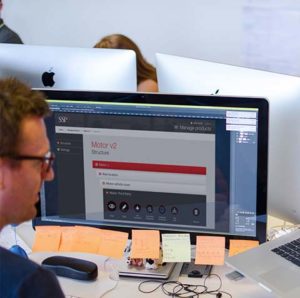 The outcome was a software tool that has helped grow business by effectively satisfying customer demand. A successful combination of UX insight and UI design has resulted in an intuitive workflow and interface that enables users to build the insurance products that mostly suit their needs.
Kevin Gaut, Chief Technology Officer at SSP comments: "We wanted to disrupt our industry by creating a leading new software interface that made it much easier for our clients to create their own insurance product. This user-centric approach put us ahead of our competitors, reduced our costs and helped drive business growth."
Source: DotLabel