International brand, retail and digital design consultancy, Start, and the University of Westminster School of Media, Arts and Design have launched FOLIO, an interactive platform for the school's 20,000 students to publish and share their work with fellow creators.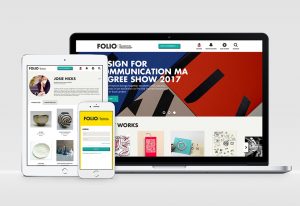 The platform is a natural extension of Start's long-standing commitment to mentoring and empowering the next generation of designers in the sector. It aims to help University of Westminster's global student population from 165 nations, dive into a melting pot of new ideas, creativity and expression. FOLIO will inspire creativity by enabling and encouraging students to broadcast and celebrate their diverse work with peers while exchanging ideas.
Drawing on familiar functions from the social media landscape, users can encourage each other via the built in "like" function, discover new work, and make their work discoverable, using the platform's #tagging system.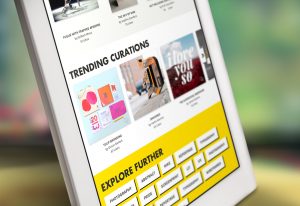 Start and University of Westminster worked collaboratively on the strategy and delivery of FOLIO, starting with the concept that creating powerful digital platforms can fundamentally transform how businesses and individuals connect across the globe. FOLIO draws on this to ensure a new wave of creative talent can benefit from and appreciate the power and potential in designing, building and using meaningful digital work.
Darren Whittingham, Chief Creative Officer at Start, said: "For us, FOLIO is about giving a new wave of designers a platform to share their passion, their talent and their creativity in a supportive digital environment. We're committed to the power of digital platforms when it comes to connecting people, it's something that's evident in everything that we do including our own recently designed website. The FOLIO platform enables students to undertake the continuous process of improvement, betterment and refinement needed to create work that solves real-world problems with simplicity, relevance and brilliance."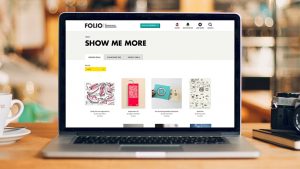 Jonathan Stockdale, Associate Dean at University of Westminster School of Media, Arts and Design, said: "Start not only demonstrated their ability to outperform on strategic and execution levels, it was clear they cared about delivering a piece of work that would help prepare our students for their future careers in the industry. With FOLIO, our students are connecting across courses, modules and disciplines in ways we never foresaw in our initial predictions. Thrilled – that's how I'd put it in one word."
Source: Start