Raisin House in Monsterville, NJ scares up fun with zombies giving away raisins
What's scarier than getting raisins on Halloween? Being the house that gives them out. A new campaign from Sun-Maid and food and beverage agency, quench, isn't afraid to admit it, and they're screaming it from the doorstep of the most terrifying house you've ever seen.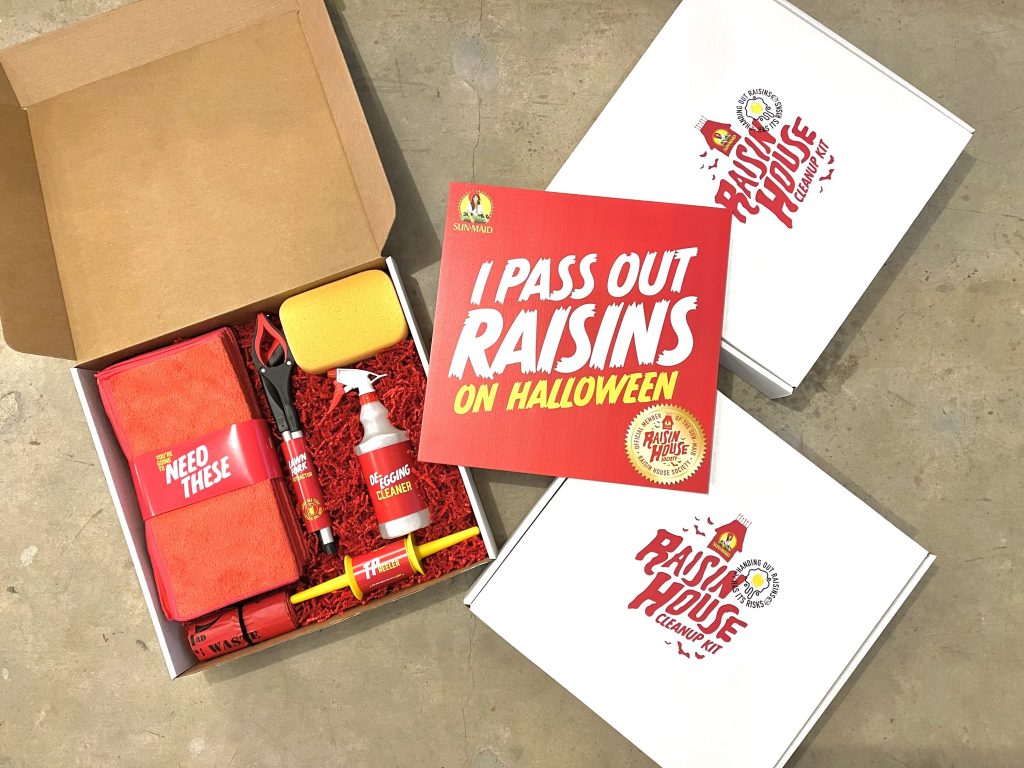 On October 31st, 3 East Cedar Avenue in Merchantville, NJ (rebranded as "Monsterville" every October) becomes the scariest house in America. Trick or treators will experience custom Halloween decorations, programmable RGB lights, smoke/lighting/sound machines and integrated Sun-Maid scary details throughout – like a hand sampling wall composed of both decorative and real hands!
"We know there are a lot of occasions for eating better-for-you snacks like whole fruit raisins — we just recognize that Halloween certainly isn't the preferred time," Harry Overly, president and CEO of Sun-Maid, explained. "This year we're acknowledging that there's perhaps nothing scarier than getting raisins on Halloween — except being the house that hands them out. We look forward to finding our place in the pantry and lunchboxes as soon as the stomach aches from all of the candy go away."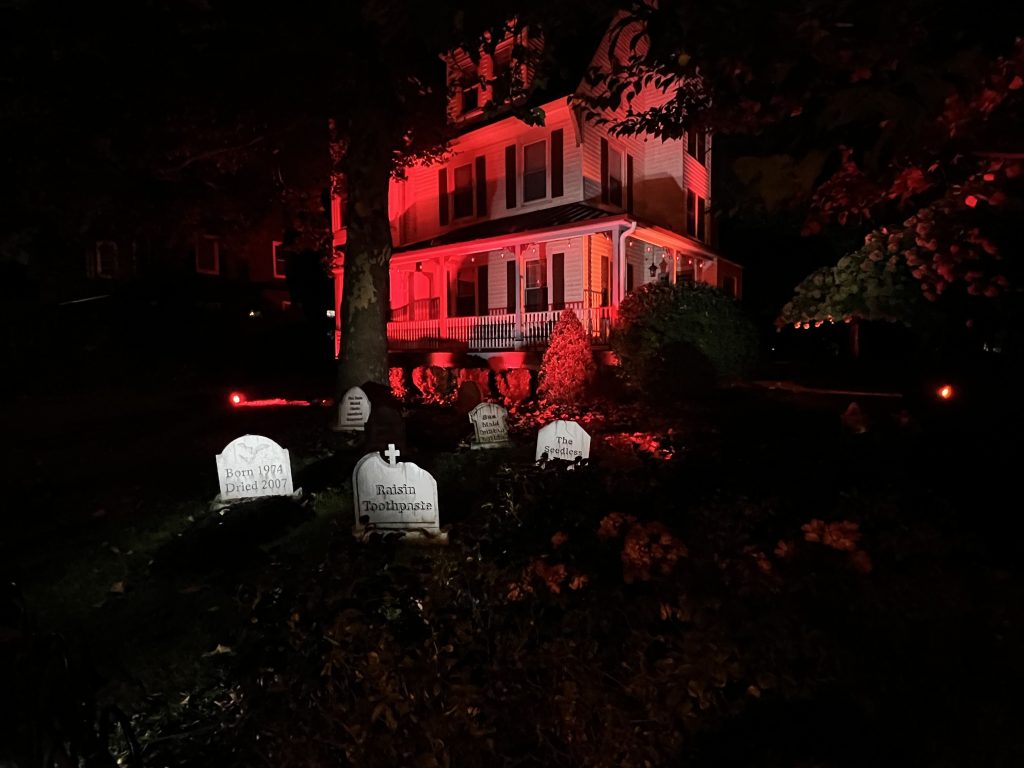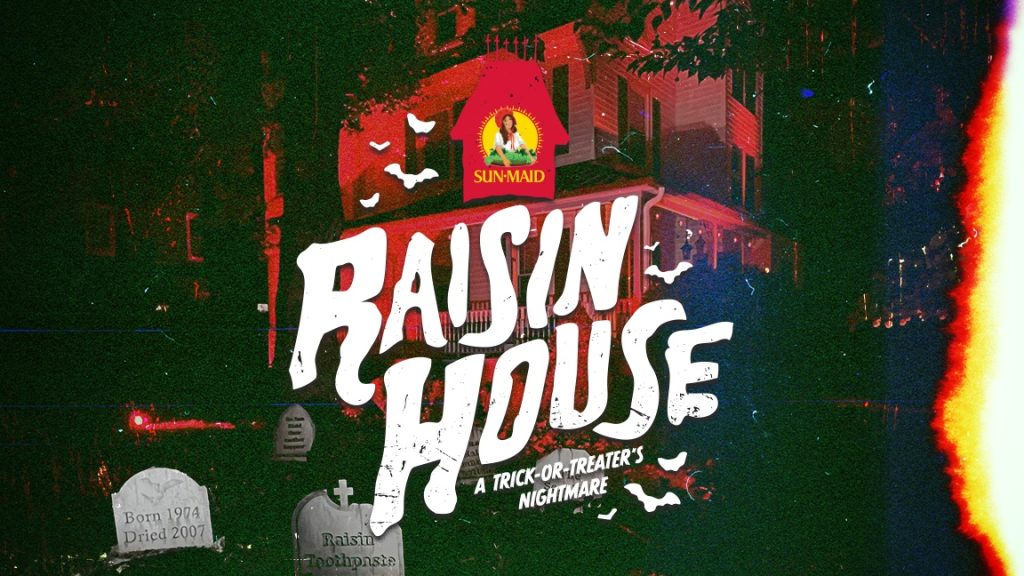 For those that aren't afraid to embrace their status as their neighborhood's raisin house, quench and Sun-Maid created Raisin House "clean up kits" that include custom products to help de-egg and collect all the toilet paper that will inevitably be deposited on the property.
Early results show that the self-deprecating strategy, which is backed by paid social, is paying off. Sun-Maid's TikTok following has grown by more than 3,200 percent in the past week – just after the brand announced a contest that will give $5,000 to a fan who shares what the Raisin House means to them. The fun continues on TikTok where people can tell Sun-Maid they're a raisin house without telling us they're a raisin house. Sun-Maid's "Tell Us You're a Raisin House Without Telling Us You're A Raisin House" challenge can be found here.
"If we can't be peoples' favorite Halloween snack, we want to at least show people that we can still be a fun snack," said quench Account Director Sonya Cooper. "And during a holiday that's all about fun, being a trick and a treat might be the best thing on the block."