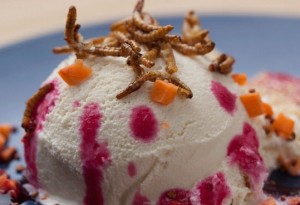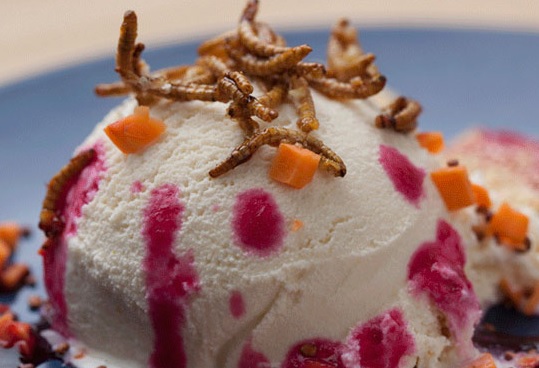 The Economist is offering Londoners a free sample of insect ice cream as part of a new experiential campaign designed to tempt new subscribers.
Containing actual insects the tasty iced treat is perfectly timed to coincide with a recent heatwave and is intended to support the magazine's long-standing enthusiasm for insect consumption as a ready source of protein to feed a burgeoning global population.
Taking to the streets on a branded ice cream delivery tricycle today The Economist team will offer punter s a choice of flavours including Choc Hopper with real grasshopper chunks and Scurry Berry with a mix of insect parts.
Marina Haydn, SVP of circulation and retail marketing for The Economist, said:
"Experiential marketing approaches are being employed by The Economist as a core element of our global subscription marketing strategy. It is our way of bringing The Economist to potential readers in the real world, real time – and creating a content-laced experience that has been a journey to an area outside of the usual comfort zone. We think this particular story about insects is the kind of mind-stretching material that our globally curious target audience will find particularly interesting, and hopefully, tasty as well."
In an editorial piece last September The Economist made a case for an insect diet by citing the twin challenges posed by a projected increase in the global population to 11bn by the end of the century and the impact of climate change on agriculture.