NARS Cosmetics has taken a customised Airstream trailer on the road this summer to bring the newest additions to its Orgasm blush collection to beauty fans at iconic retail destinations across Europe.
The NARS Orgasm Tour features a stunning pink Airstream trailer, designed with input from the brand's founder and creative director François Nars himself.
The trailer's interior and exterior designs reflect the brand's identity and feature prominently the campaign's hashtag, #whatmakesyoublush. Visitors to the bus are offered a NARS makeover by specialist make-up artists plus the opportunity to experience, capture and share NARS content in its social media booth, win special prizes and buy limited edition products from the new collection.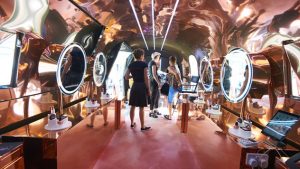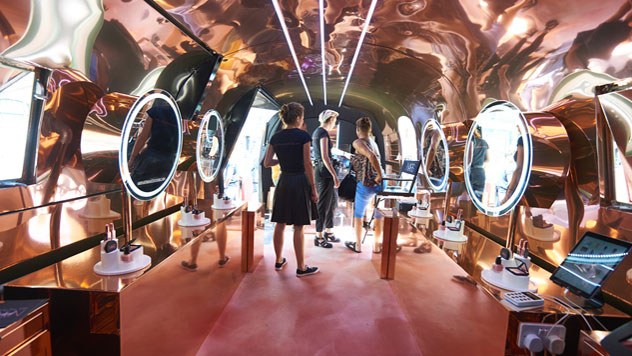 The tour is visiting three European countries, kicking off in Paris and taking in nine cities including Nantes, Dusseldorf, Glasgow, Manchester, Birmingham and Liverpool before arriving at its final destination in London's Covent Garden on 27th and 28th July.
The tour has been supported by an influencer campaign with leading beauty bloggers and vloggers from each city invited to the bus to discover and review the collection.
NARS has worked with brand experience agency MKTG in London, France and Germany on the activation.
Margot Delcourt, EMEA Marketing Manager of NARS, said: "NARS Orgasm is the industry's most iconic blush with its shade ideally suited for every skin tone; we wanted a unique campaign that would bring this unique product and our latest extensions to not only our fans but also all those women who have not had a chance to experience it yet. We immediately loved MKTG's idea for a customised beauty airstream tour and #whatmakesyoublush immersive campaign and so did our founder François Nars who involved himself personally in the design of the experience."
Sarah Hazlehurst, Managing Partner at MKTG, added: "Creating and activating this unique experience for NARS has been a truly global partnership between agency and client, which has seen our UK, French and German offices collaborate with the NARS teams across Europe and with the brand's headquarter in New York as well as Mr Nars himself. We are thrilled to bring such a glamorous and exciting campaign to life for this iconic product."
Source: MKTG