The Sun' new TV advertising campaign says a big thank you to the Jabs Army, recruited by The Sun in partnership with the Royal Voluntary Service, to help the NHS get the nation back on its feet.
Since January, The Sun has signed up 50,000 readers to volunteer as part of The Sun's Jabs Army, in one of the most important campaigns the title has ever run, to help vaccinate the nation from coronavirus.
The crucial Steward Volunteer roles that The Sun recruited form a key part of the NHS Covid-19 vaccination team – their role includes guiding people on site and helping the vaccination process run safely and efficiently, ensuring social distancing and identifying people who need additional support.
The short film features a range of volunteers, including some famous faces who have volunteered with the Jabs Army.
The ad will launch this Easter Weekend – including a spot in Ant and Dec's Saturday Night Takeaway – and will run until Monday April 12 with other high profile spots during The Chase, Emmerdale, Good Morning Britain, Lorriane and Ross Kemp's new Tiger documentary.
Ross is one of a number of celebrities who have supported the campaign, others include, Gary Lineker, Jeremy Clarkson, Matt Lucas, Ross Kemp, Prue Leith, Sarah Ferguson The Duchess of York and Shirley Ballas plus PM Boris Johnson, Labour leader Sir Keir Starmer, Health Secretary Matt Hancock and the Oxford vaccine team.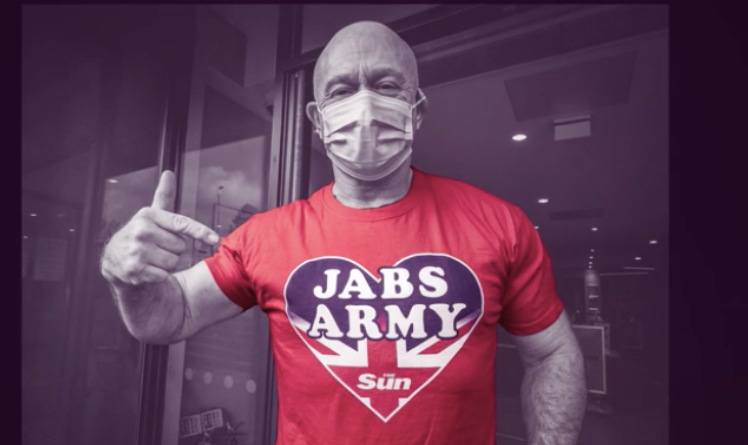 NHS chief executive Sir Simon Stevens praised the campaign as a 'key ingredient' in making the Covid vaccine rollout a success and Prime Minister Boris Johnson said of The Jabs Army "We couldn't do it without them."
The user generated content concept asked readers to submit selfies as they volunteered in the Jabs Army, with a selection included in the big thank you ad.
The Sun editor-in-chief, Victoria Newton said: "As we look forward to the gradual easing of restrictions, we wanted to say a big thank you to our Jabs Army volunteers, who answered the call to help with the roll out of the most ambitious vaccination programme in British history. This is a tribute to all of our 50,000 volunteers, our campaign supporters and most importantly our NHS heroes, who have so bravely fought this pandemic. As the Jabs Army continue their important work, The Sun will now fix its attention on helping Britain bounce back."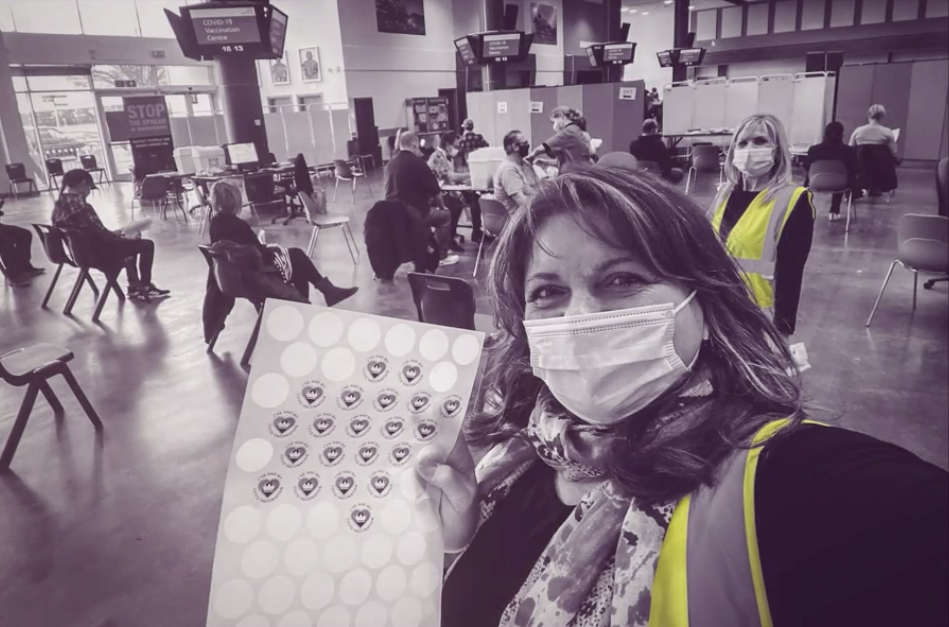 Source: News UK