Three Ireland launches the third music video in the 'Made by Music' series which was created by Ireland's most creatively-awarded advertising agency Boys + Girls as part of a five year music sponsorships strategy for the telecoms brand.
Championing emerging Irish music talent and celebrating the power of music to connect people, Three Ireland has teamed up with DJ, composer, multi-instrumentalist and big band leader Kormac for the latest instalment in the integrated #MadeByMusic campaign for his new single 'New Day' feat. Jack O'Rourke.
The emotive film follows the story of a young man from Soweto, one of South Africa's largest townships, and his friends, showcasing the power of music to connect people and empower them to challenge the status quo.
Shot in Zimbabwe, the music video was directed by renowned filmmaker, William Armstrong, who won Cannes Lion Young Director Award in 2012.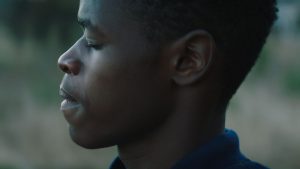 Originally from Gaborone, Botswana, William Armstrong was inspired by local South African youth culture and added: "I wanted to be true to the characters and explore how they express themselves. Made by Music is an incredible initiative and I really take my hat off to Three for having the belief to get behind storytelling like this and commission the project that might become part of popular culture."
Aislinn O'Connor, Head of Brand & Marketing Communications at Three Ireland said: "We are really excited to have created this unique initiative which supports local artists and also showcases some of the high standard of Irish talent across different genres of music. Collaborating with the creative team, film makers and music artists has produced something really special that we hope our customers will enjoy. As part of our brand philosophy, we are committed to providing an innovative connected music experience enabling our customers to truly make it count."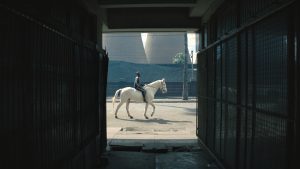 As part of the new platform, Boys + Girls defined the brand's role in its sponsorships; 'to celebrate the human connections made by music'. The 'Made by Music' campaign is the first iteration of the platform.
Speaking about the #MadeByMusic campaign, Rory Hamilton, partner and executive creative director, Boys + Girls said: "We wanted to create a piece of work that was fresh and invigorating, reflecting Three's deep knowledge, commitment and passion for the thriving Irish music scene. By partnering with distinctive new talent, Three has given each artist an unrivalled platform from which to launch an even bigger future in the music business. As an agency, we're very pleased to have played a part in that story." 
The campaign has resulted in the three acts working together on a unique, collaborative version of Saint Sister's 'Causing Trouble' that was recorded live and played on the Irish radio station, 2fm (August 8th, 2018) bringing the campaign, which celebrates connections made by music, full circle.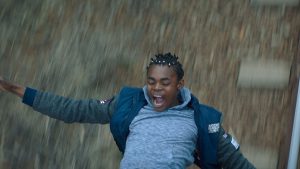 The recording has enjoyed repeat plays since. The acts will collaborate at Ireland's biggest music festival, Electric Picnic, appearing at the #MadeByMusic Base, an experiential stage created by Three, in September.
Three is already well known for its involvement and support of the music industry in Ireland. Earlier this year it was announced that the brand would retain the naming right to the iconic 3Arena and will continue to sponsor of Ireland's most popular festivals, Longitude and Electric Picnic.
Source: Boys + Girls