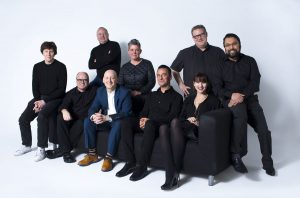 Award-winning agency, Tribal Worldwide London, announces the launch of its new agency structure designed to help brands win in the experience economy.
Tom Roberts, CEO, says: "I believe that businesses should embrace the concept of Total Experience (TX) and invest in improving it for the benefit of customers, employees and the bottom line. TX takes the principles of great Customer Experience and applies them across an entire business. TX extends to include EX, or Employee Experience, which in a service-oriented business is a vital contributor to CX for the simple reason that happier, more engaged employees deliver better CX. In turn, organisations that are designed and operated to increase EX, CX (and so TX), ultimately create more customer value and deliver superior commercial outcomes."
Tribal has evolved its business model, bringing together the agency's expertise under six core practices. These are all led by their own practice lead(s), as seen below, and will be overseen by Tom Roberts, to ensure a holistic view is taken across brands and business. The practice leads are subject matter experts and have been chosen for their many years of experience working successfully in those areas.
The six practices:
Business Consulting; John Vincent, Partner
Data Science; Shorful Islam, Chief Data Scientist
Customer Experience (CX); Adam Powers, Chief Experience Officer
Tech Engineering; Andrew Liles, Chief Technology Officer
Creative & Social; Victoria Buchanan, Executive Creative Director and Alexei Edwards, Head of Social Media
SPARK (innovation); Darren Savage, Chief Strategy Officer
Roberts continues "We have evolved our existing capabilities and augmented them through partnerships to deliver exceptional competencies across the board. Our practices can stand alone or snap together, depending on the client need."
The Business Consulting practice is a joint venture between Tribal and April Strategy. "Having worked successfully together for over a decade on the Volkswagen business creating Blended Retailing – an initiative that has seen a significant uplift in ARPU and customer satisfaction – April Strategy already feels part of the Tribal family. Now, making it official, we are excited to go-to-market together with this practice and work with other organisations to help them take advantage of emerging opportunities." commented Vincent.
Partnering with Stream Intelligence, Tribal has enhanced their analytical capability, to provide business intelligence, advanced and predictive analytics and machine learning. This will enable clients to improve profitability through smarter decisions, and ultimately better customer experiences.
The creation of these practices will allow clients to take advantage of specialist capabilities, to create unique, emotional and rewarding connections between people, brands and businesses.
Source: Tribal Worldwide London