Tug, an international Digital Performance Marketing Agency, announced that they have partnered with restaurant chain Frankie & Benny's to help promote their new 'Feel Good' range – a mix of healthier and lighter dishes aimed at giving their patrons healthier food options.
The campaign was developed in response to a YouGov survey that found that one in eight (12%) parents of children aged 18 and under have gone without any food when eating out with children – suggesting a lack of diet-friendly options.
The campaign will see Tug partner with Frankie & Benny's to drive digital PR and outreach. Separately to this, Tug will also be utilising influencer marketing to promote the new 'Feel Good' range across a wider audience. This will involve two influencers visiting restaurants and producing content about their experience. Tug will also create a video asset to be used across social platforms.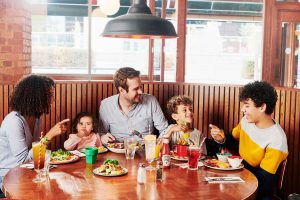 James Cragg, Managing Director at Tug, commented: "We're delighted to be working with Frankie & Benny's to help promote their new line of menu options. The company knows their customers and is always looking for ways to improve their services. This campaign is a testament to that."
Oliver Hopkins, Brand Manager at Frankie & Benny's, said: "As a proud family-friendly restaurant, we know we need to cater to all audiences. Our brand-new 'Feel Good' range expands our vegan, vegetarian and low-calorie options to help everyone find something that suits them. We're delighted to enlist the help of TUG to help us promote this new menu."
Source: Tug