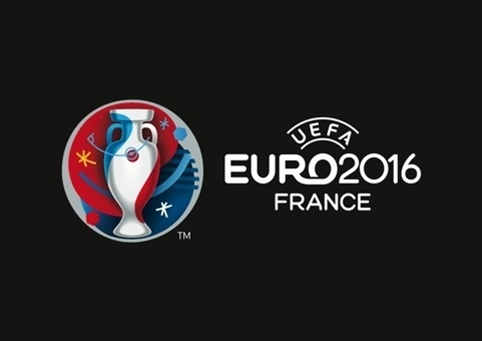 Portuguese consultancy Brandia Central has designed the UEFA Euro 2016 identity, which is based around the theme of 'Celebrating the Art of Football'.
The tournament will be held in France, and the identity was unveiled this morning by UEFA President Michael Platini, president of the French Football Federation Noel Le Graet, and other football dignitaries.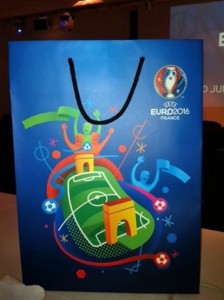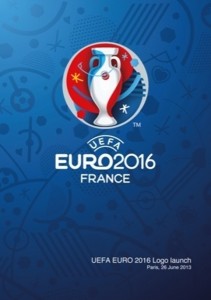 Brandia was appointed following its work on the Euro 2012 identity.
The consultancy's theme for 2016 brings together 'the creativity which defines French culture with the beauty of the game,' according to creative director Miguel Viana.
The logo, in the colours of the French flag, is a representation of different art movements and facets of the game. It is set in a roundel, and shows pitch markings as well as referencing the likes of the Avant Garde, Art Deco, and Art Brut.
The central image is the Henri Delaunay Trophy and the hexagonal shapes symbolise patches on a football and also 'L'Hexagone', (the French word for France on a map).
On the understanding 'France has long been a source of inspiration for artists worldwide,' it will now 'provide the perfect canvas for football,' says Viana.
In addition to the logo, a separate visual identity has been developed as 'an artistic representation of football.' It assumes Arc De Triomphes for goal posts and a pitch surrounded by scenes of festivity.
A graphic pattern has been developed which meshes the artistic elements of the logo into 'a harmonious composition.'