UNITED24, the global aid initiative launched to help war torn Ukraine, is working with London-based independents Pablo and Bountiful Cow to raise awareness of the continued invasion in Ukraine. The OOH drive runs nationwide on Clear Channel's roadside digital screens and JACK's (part of BUILDHOLLYWOOD) street posters.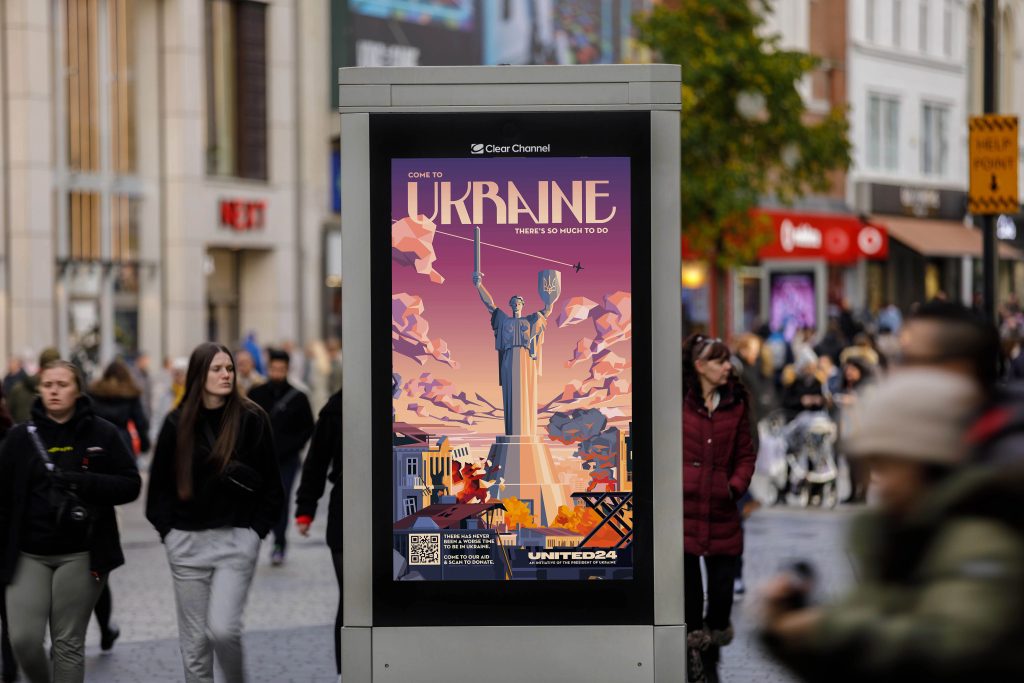 Created by Pablo, in partnership with Ukrainian illustrator, Antonio Firsik, each poster depicts a different city; Kyiv, Mariupol and Kharkiv, set in the style of a vintage travel poster and invites visitors to "Come To Ukraine: There's So Much To Do". However, on closer inspection, each city's landmarks are shown against a war-torn backdrop. Rather than being an invitation to visit the country, the poster reveals an urgent appeal for support.
Bountiful Cow partnered with Clear Channel and JACK, to tap into those places where travel advertising typically appears such as commuter routes and city centres. JACK, the creative street advertising specialist is running posters in nine cities across the UK, and Clear Channel's roadside digital screens are delivering audiences along high traffic arterial routes. Together the media owners are providing stand out locations on a national scale.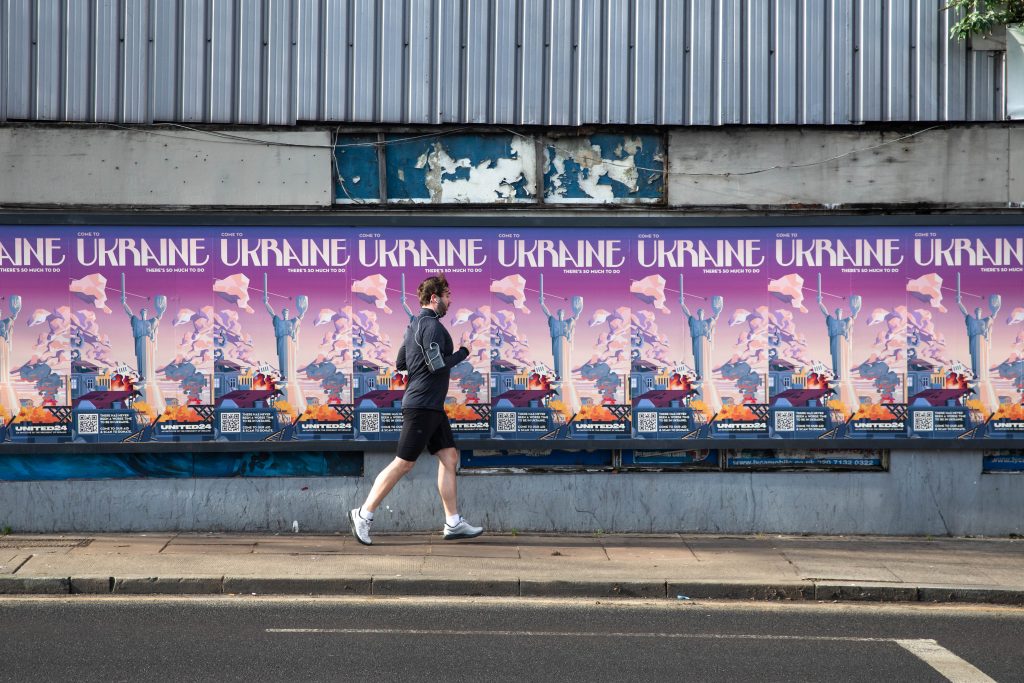 The OOH activity follows on from a print campaign in December that featured in newspapers and high-end travel literature such as Wanderlust and the Evening Standard. Donations to UNITED24 can be made here: bit.ly/3VMrlqw
Adam Foley, CEO at Bountiful Cow, said: "We're proud to have played a part in this inter-agency effort to keep the conflict in Ukraine front of mind and we're so grateful to our media partners. The tourist board style artwork was inspired and by reaching people during the January holiday booking season was a powerful – and jarring – way to bring it to life."
UNITED24 was launched by the President of Ukraine Volodymyr Zelenskyy as the main venue for collecting charitable donations in support of Ukraine. Funds will be transferred to the official accounts of the National Bank of Ukraine and allocated by assigned ministries to cover the most pressing needs.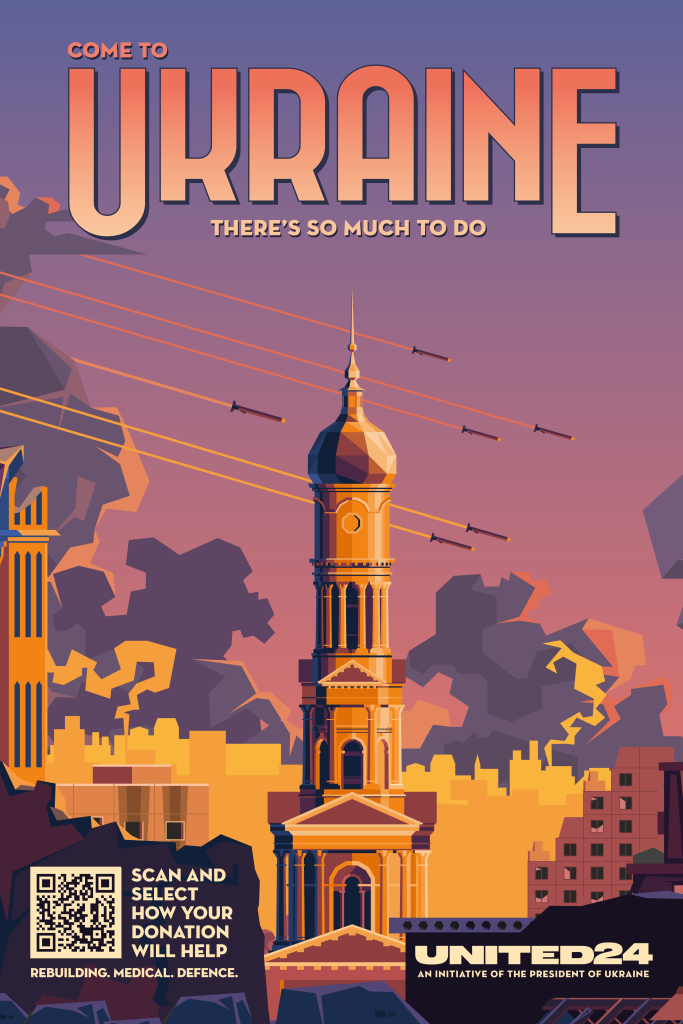 Yaroslava Gres, UNITED24 platform coordinator: "Ukraine used to be a popular tourist attraction in the middle of Europe. Millions of people from all over the world came to the cities depicted on these posters to enjoy breath-taking landscapes, authentic architecture, and meet welcoming residents. Russian invasion changed that. In Kharkiv Oblast and its main city, depicted on one of these posters, the terrorist state has destroyed over 11,397 sites, including private and residential buildings.

"Projects like this remind people worldwide that there is plenty to fight for here. We are infinitely grateful to everyone who supports us in this ordeal via our fundraising platform. Right now, we ask help from everyone outside of Ukraine to rebuild our state. After we win, we will once again be that welcoming country everyone came to visit before".
Sam Morgan, Managing Partner at Pablo, added: "We hope that these posters will stop people in their tracks as we confront them with the reality of Ukraine today. The once popular tourist destinations depicted are now in urgent need of global support during these unthinkable times. By tapping into the tropes of the tourism industry we hope that we can remind people to go to Ukraine's aid and raise invaluable donations for our partners, United24."
Source: Pablo