We open in a shadowy, desolate world, dark except for a neon sign, rain pouring over the body of the supercar – the McLaren 675LT.
Everything moves in slow motion – a dog barks, straining against its lead. As we pan around the car, the headlights illuminate, and the wheels begin to spin. Suddenly, the dreamlike quality of the film is shattered as the car roars into life, disappearing into the rain.
McLaren has created this film with VCCP to celebrate the world debut of its latest supercar, the 675LT, at the Geneva Motor Show. Joining the brand's recently announced Super Series, and staying true to the 'Longtail' style which inspires the name, the 675LT has pushed power, performance and design to extremes. The film aims to capture the idea of this extreme, where beauty meets raw power.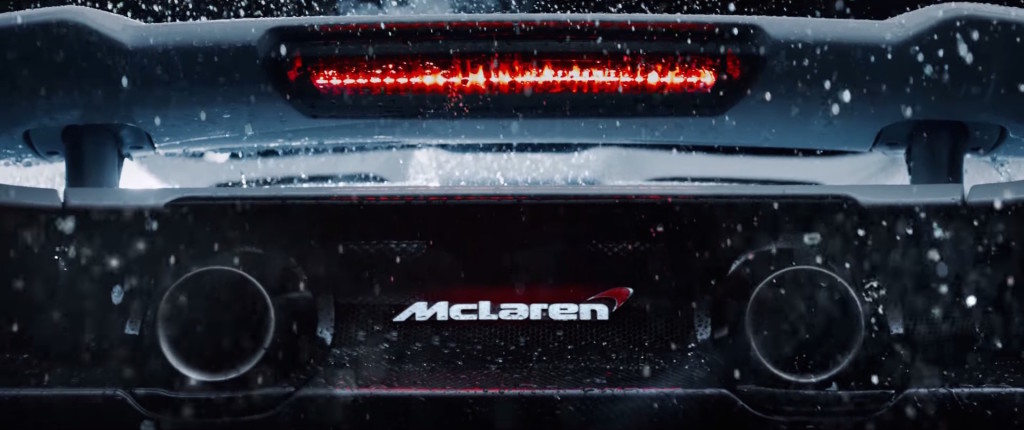 Jamie Corstorphine, Director of Marketing, says, "The McLaren 675LT unveiled at Geneva is the most track-focused model in the Super Series, following the ethos of the famous McLaren F1 GTR 'Longtail' which raced at the end of the 1990s. It re-establishes the McLaren 'Longtail' heritage, focusing on light weight, optimised aerodynamics, increased power, track-focused dynamics and driver engagement. Using the tagline, 'Power. A Beautiful Thing.' the 675LT is shown in slow motion, but the true power and ability of our lightest ever model is still very apparent."
The McLaren 675LT made its world debut at the 85th Geneva Motor Show with a clear focus on performance, light weight and ultimate levels of driver engagement – all key attributes of a McLaren 'Longtail'. Offered as a coupé only, it is the most track-focused, yet road legal model in the McLaren Super Series, with a power to weight ratio that eclipses established rivals.