Vinge is one of Sweden's leading law firms with expertise in all areas of business law. They are constantly looking to attract the best talents by expressing their company culture, where all employees are encouraged to influence the firm. In their new campaign, which was devised by ANR BBDO, Vinge have chosen to communicate that through a piece of furniture.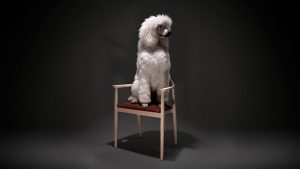 In the somewhat mysterious short film titled "The Seat" we get an entertaining glimpse into Vinge's process of creating a chair with a special purpose. The film stars CEO Maria-Pia Hope and an eccentric French artist called Gustave.
"We believe in the individual and the individual's ability to make a difference," says Maria-Pia Hope. "For us it is important that employees are given real possibilities to affect their work, to grow within their chosen profession and to contribute with their own personality. These principles are fundamental to a strong corporate culture with deep roots, which we are now systematically strengthening and making clearer to the world at large."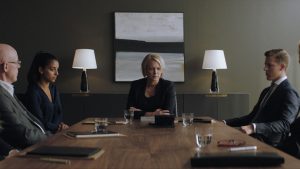 What's so special about Vinge's chair then? In the end of the short film, when we get to see the chair in all its splendor, we learn that the chair provides the latest employee at Vinge with a seat on the executive committee. It symbolises Vinge's aspiration to always embrace change.
Source: ANR BBDO