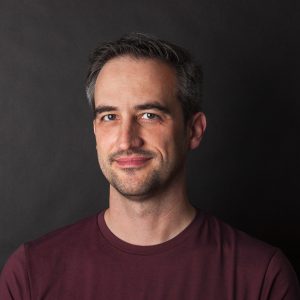 Chicago-based strategy and brand design agency VSA Partners today announced the hiring of Thaddeus Ternes as its new Vice President of Technology. In this position, Ternes will be charged with expanding and growing the firm's technical capabilities in the areas of app and web development, as well as working with emerging technologies such as extended reality, connected devices, ambient computing and other nascent technologies.
VSA CEO Anne-Marie Rosser is very excited at the additional capabilities Ternes' hiring brings to the agency's client roster.
"We couldn't have been more fortunate in finding someone as talented as Thaddeus to fill this role," she said. "His deep background in software development, along with his many years in digital marketing, give him the perfect set of skills for leading us into new-tech arenas that will further bolster our ability to design for a better human experience."
Ternes comes to the position after half a decade with Accenture. There he distinguished himself as a leader in "human-centered technology," developing complex initiatives with an eye on keeping human interaction simple, accessible and intuitive. In his most recent role, he was the Principal Creative Technologist and Experience Architect at Accenture Song in Austin, where his work included designing services for smart cities, intelligent logistics operations and frictionless retail experiences.
"Making technology more meaningful and inclusive is my passion, and I could see very quickly that it aligned well with VSA's purpose," Ternes said. "It's an exciting time for technology. We're on the precipice of huge breakthroughs, and with that comes a responsibility to ensure people remain our priority, and that new technologies are used to elevate, not complicate, their experiences."
"It really is a great match," said Chief Creative Officer Curt Schreiber. "Thaddeus has spent much of his career interrogating what human-centered technology looks like, and that focus on the user is exactly what VSA designs for. This investment in our capabilities will enable us to activate our ideas across the creative landscape."
Rosser agrees: "We are continuously pushing VSA Partners to be at the forefront of technological innovation in the branding world. This hire solidifies our commitment to only providing our brand clients with the best possible solutions for evolving and growing in today's technology-rich environment."
Ternes assumes his new position immediately and is already engaging on client projects for the agency.
"Knowing the breadth of his past accomplishments, I can't wait to see the impact he has with our roster of clients," said Rosser. "The work is sure to be impressive."
Source: VSA Partners