The launch of the new SPIEGEL online is accompanied by a digital and classical brand campaign conceived by Serviceplan.
SPIEGEL ONLINE has been given a completely renewed appearance and, like the news magazine, is now called DER SPIEGEL. Making the power of the umbrella brand tangible for readers and users is the goal of a brand campaign that SPIEGEL has launched throughout Germany. It was conceived by Serviceplan Campaign Hamburg and will be used online, in social media, in the cinema, in print and out of home. This bold new campaign is the inaugural communication from Serviceplan since winning the DER SPIEGEL account at the end of 2019.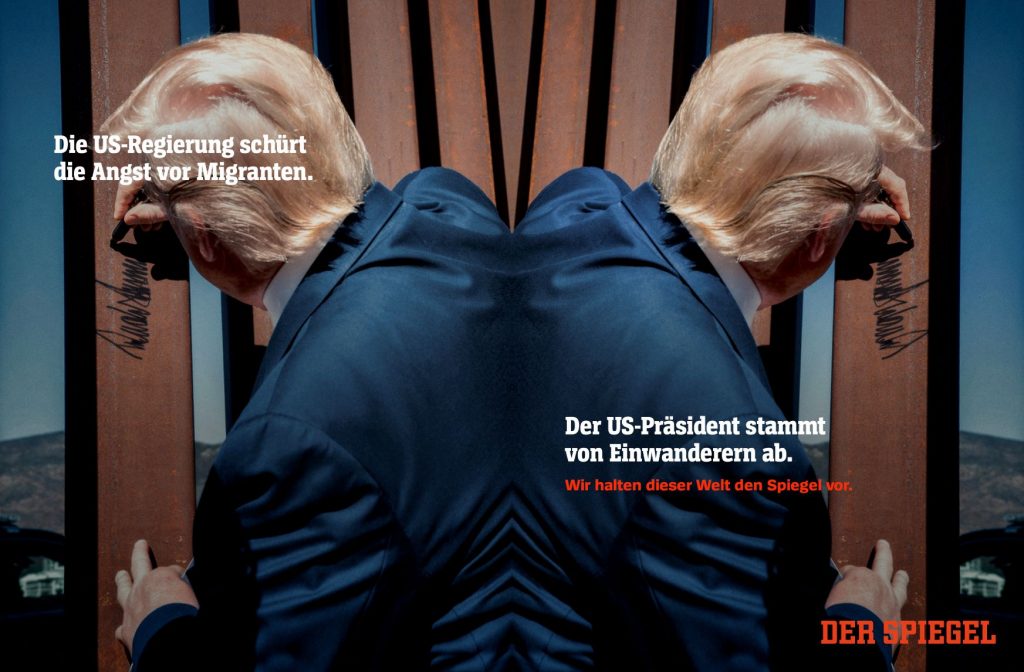 The new brand communication follows the SPIEGEL DNA: like no other German media brand, DER SPIEGEL stands for independent investigative journalism. It enables its readers to look behind the façade of the superficial news world, provides background information and classifies. Thus, it holds up a mirror to society and confronts the leaders of this world with their actions. In a clever double entendre, the campaign plays on the meaning of 'Spiegel' (Mirror), by mirroring major news stories visually.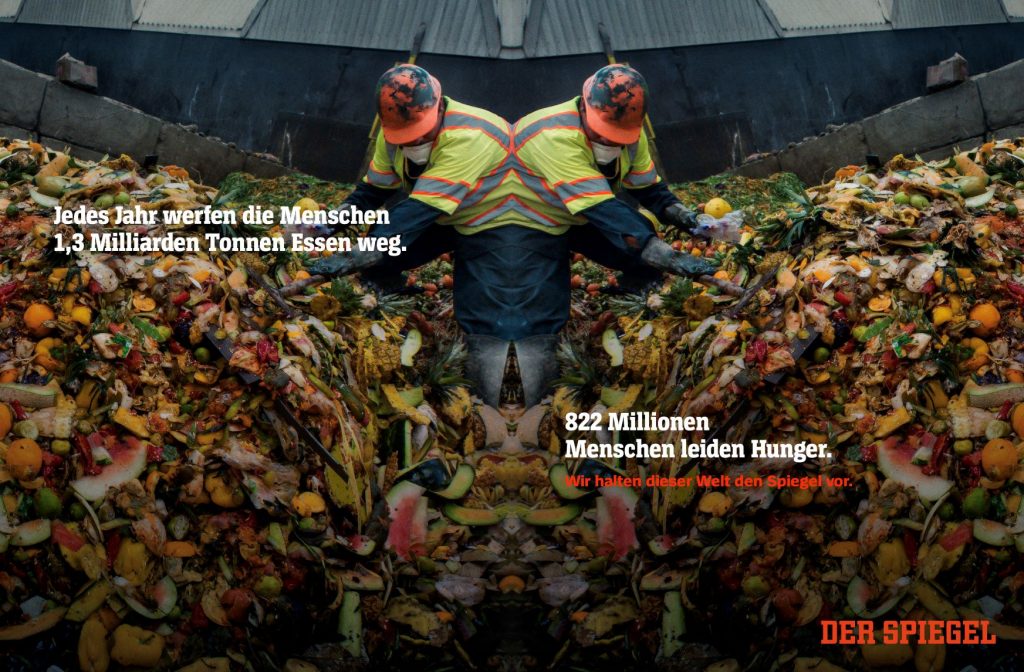 This is the core of the brand – and at the same time the central idea of the current campaign. With the claim "We hold the mirror up to this world", DER SPIEGEL positions itself as a strong independent voice that offers orientation. Orientation that is more important today than ever before: climate crisis, populism, a shift to the right in Europe and the discourse about the credibility of the media are unsettling society. We need someone who can uncover grievances and make connections understandable; someone who can clearly say what is going on.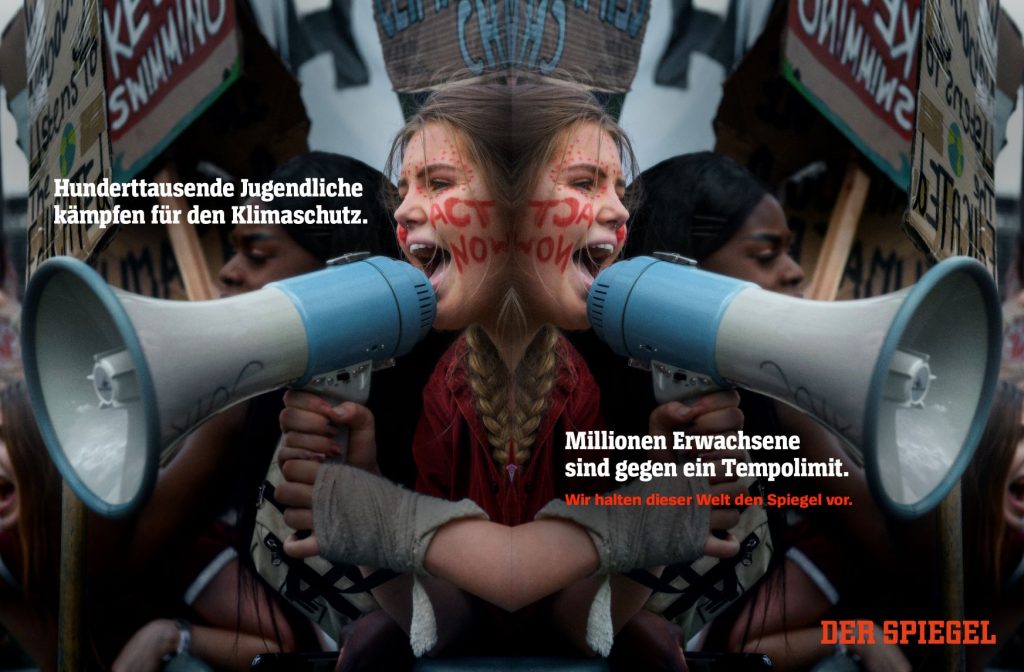 Serviceplan Campaign Hamburg makes this attitude of SPIEGEL visible in the campaign. The focus of the creative implementation is to take up topics of current affairs and look at them from different perspectives. The films and motifs show the unsparing reality and literally hold up the mirror to those responsible for politics and society.
Source: Serviceplan