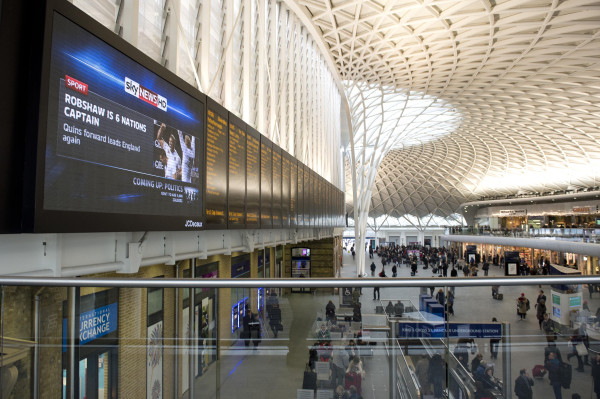 Out Of Home has always been used and recognised for its brand building capabilities but as technology has transformed the medium, new ways of using it are emerging.  The deployment of full motion digital screens is opening up OOH's ability to broadcast content but it's an opportunity that publishers, broadcasters and brands are only just waking up to.
The dual effects of a maturing digital OOH (DOOH) market (reaching 69% of all UK adults every week) and a national footprint of full motion screens, presents an interesting proposition to brands and publishers alike. In the battle to win peoples' attention a content-led approach can be a powerful tool.
Media owners are already demonstrating the opportunity for content in the UK out of home marketplace with JCDecaux's long-standing Sky News partnership across the Transvision network and the full motion Euro News edits across Global's London Underground Digital 48 portfolio. As more broadcasters and content owners recognise OOH as an additional channel to reach a national audience, and consumers grow more accustomed to viewing content out of home, the bigger the opportunity for advertisers to capitalise too. Brands already making their moves into this space include Land Rover, with its Land Rover Evoque partnership with The Spoils, tapping into new content creators and creating tailored city guides by local influencers on DOOH, and Jaguar's sponsorship of Ocean's Wimbledon content (including live match streaming) this year.
Neuroscience-based research conducted by Ocean Outdoor on Jaguar's sponsorship of the pre-packaged and live content from the world-famous tennis event has demonstrated a powerful interplay between advertising and content in digital out of home environments. Based on the DOOH activity at Westfield London, the research conclusively found that the screening of the content, alongside bespoke ad creative – a format not dissimilar to TV advertising – triggered a significant behavioural change in the study's participants: eye movement slowed and focused, gaze dwell time increased, cognitive load was reduced and crucially brand engagement and affinity was boosted.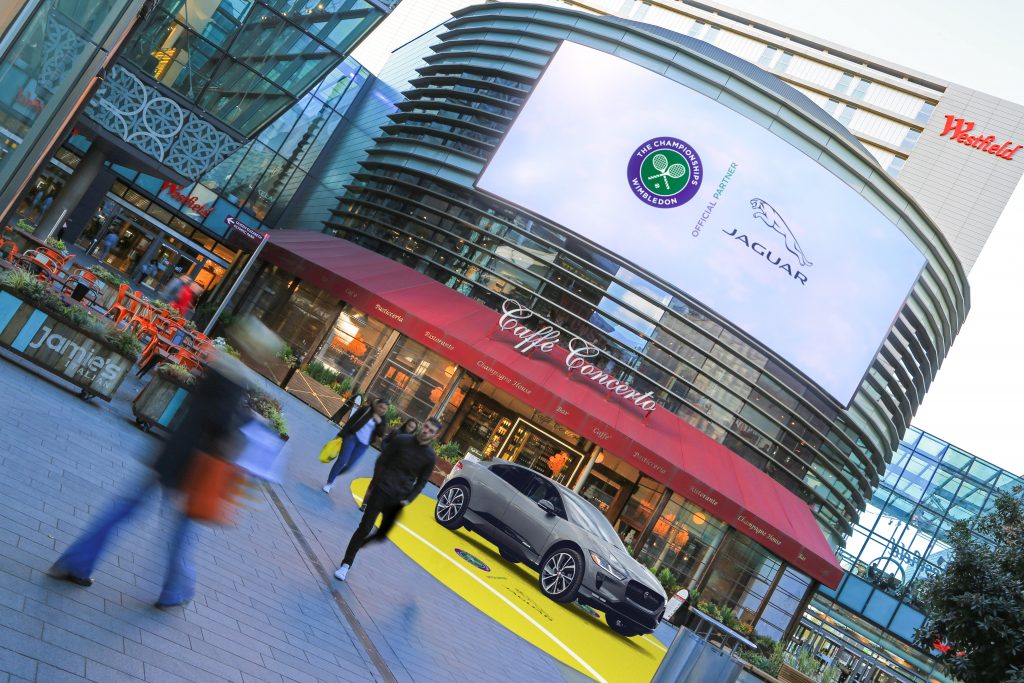 For brands, it's not just about partnerships with or the sponsorship of this broadcast content, or advertising around it. There's the opportunity to create or broadcast their own branded content, or user generated content, or content from social media channels, and amplify it on the largest advertising canvas.
The synergy between DOOH and social content highlights why they can successfully work in tandem:
Both work without sound – According to Facebook 85% of their videos are watched without sound, while consumers are used to viewing DOOH without sound
Short form edits – an increasing trend in social content is short form, snackable edits. The maximum slot for most DOOH is 20" (with a standard of between 5"-10") allowing for easily transferrable content
Reach – whilst publishers increasingly rely on consumers to like their pages and share their content to obtain substantial reach, DOOH is open to all and does not require an algorithm or active consumer engagement meaning it can reach incremental audiences to social publishers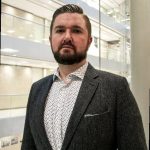 As a content distribution and amplification channel of enormous scale, outdoor advertising remains the ideal adaptive canvas to communicate the objectives of a brand. It is time for marketers to embrace DOOH as a content channel. If utilised correctly it can create a shared sense of experience and engagement at scale in the way few other media channels can.
by Lee Mabey, Integration Strategy Director
Source: Posterscope