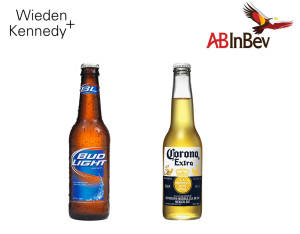 Anheuser-Busch InBev is pleased to announce that it has entered into a strategic partnership with Wieden+Kennedy. The agency will take the creative lead on campaigns for the global brand Corona and for Bud Light, the number 1 beer brand in the US.
As the leading global brewer, AB InBev actively invests in its marketing capabilities to drive topline growth.
We continuously explore the best ways to scale up our brand building efforts and innovate in the way we connect with our consumers.
Miguel Patricio, AB InBev's Chief Marketing Officer, stated: "We are excited to partner with a leader in the global advertising industry. Our new creative partner will bring a fresh perspective and help us take the international growth of Corona to the next level. Moreover, as the new lead creative agency for Bud Light in the US, we look to their powerhouse of talent and experience to take the brand to new heights together."
"AB InBev is a very unique company with a global portfolio of brands that is the envy of the beer industry. They are strong in talent and culture and high in passion and ambition," said Dave Luhr, president of Wieden+Kennedy (W+K).
"W+K New York will handle Bud Light and W+K Amsterdam will lead global Corona. Creatively and culturally, I can't think of a better partnership."
Collaborations for the brands will start during July. Terms of the agreement are not disclosed.