A fingerprint formed by handwritten phrases, an EEG of the brain's response to kindness, and a turtle designed by renowned illustrator Rebecca Sutherland all feature in striking new packaging for Essity-owned tissue brand Tempo in Italy, created by WMH&I.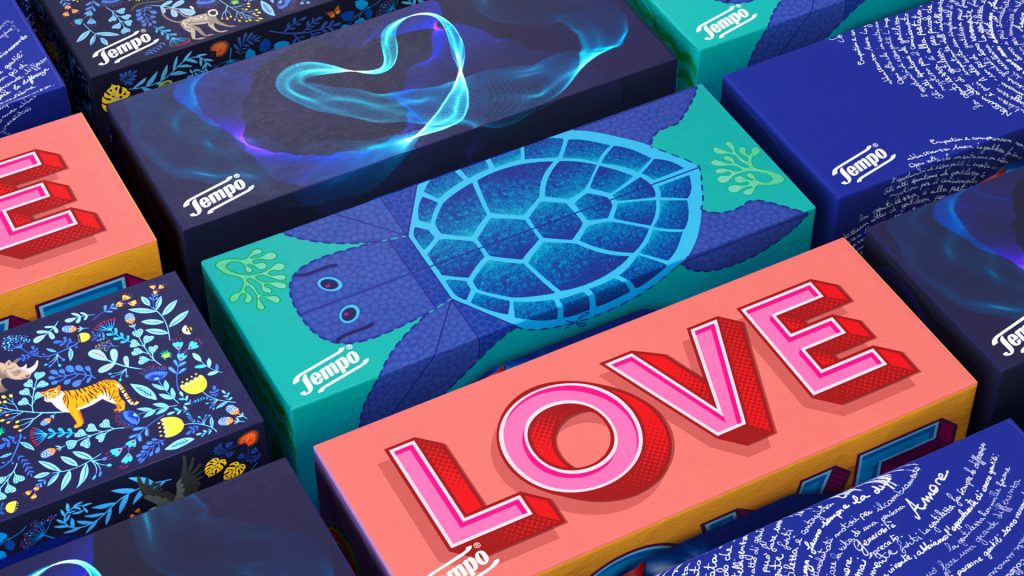 The new designs are driven by Tempo's three brand pillars of Kind to Self, Kind to Others and Kind to Planet, with the aim of deepening the connection between the brand and consumers, as well as attracting new fans.
For the design inspired by kindness to self, WMH&I took real-life EEGs recording people's reactions to witnessing acts of kindness, artfully adjusting it to create a heart-shaped motif blending science with aesthetics.
The typographic fingerprint design reflects each human being's uniqueness, with a closer look revealing that the whorls are formed by handwritten phrases like "There is no small act of kindness" and "Empathy begins with understanding that we all struggle". It connects to the pillar of kindness to others.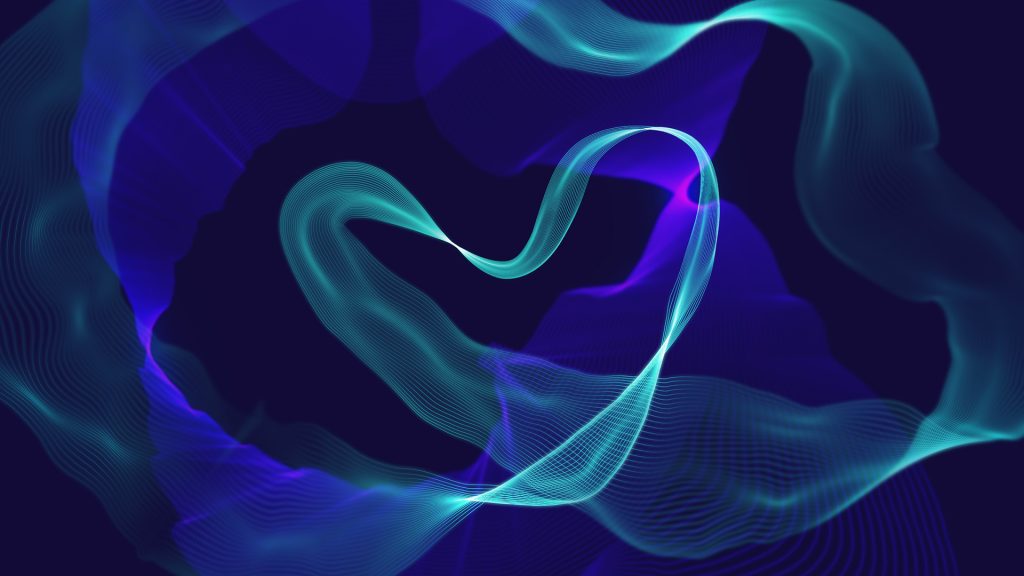 Award-winning illustrator Rebecca Sutherland, whose work has appeared on Royal Mail stamps and for brands including Waitrose and Virgin Atlantic, is behind the design linked to kindness to the planet. It features the Mediterranean loggerhead sea turtle, a globally threatened marine species, which can be cut out and turned into a 3D model once the tissues have been used.
Two further designs depict other endangered species and striking typography, with WMH&I also creating a series of animated videos and website assets to go with the new packaging, including a film showing how to make a model from the loggerhead sea turtle. These are linked to QR codes on the packaging.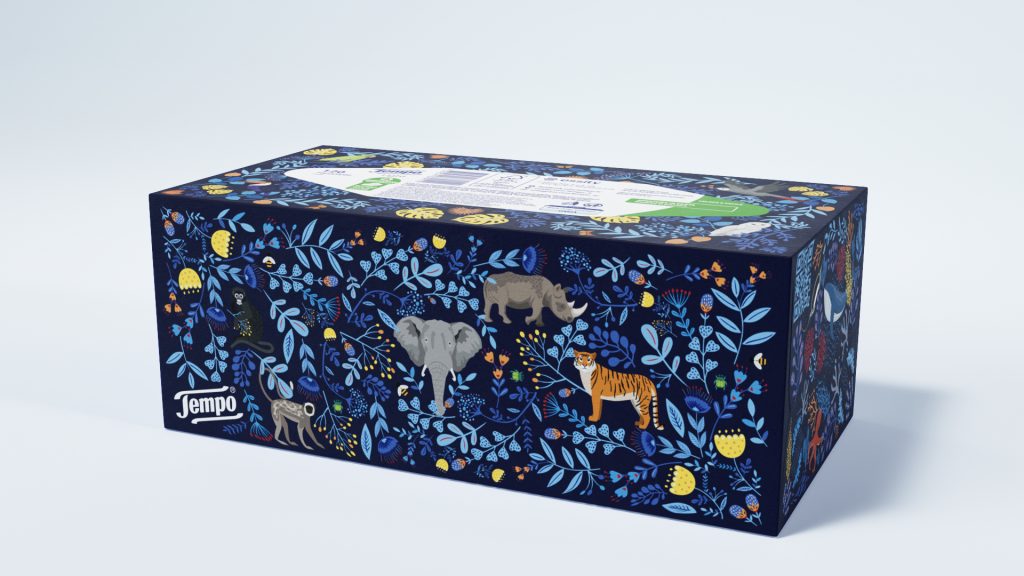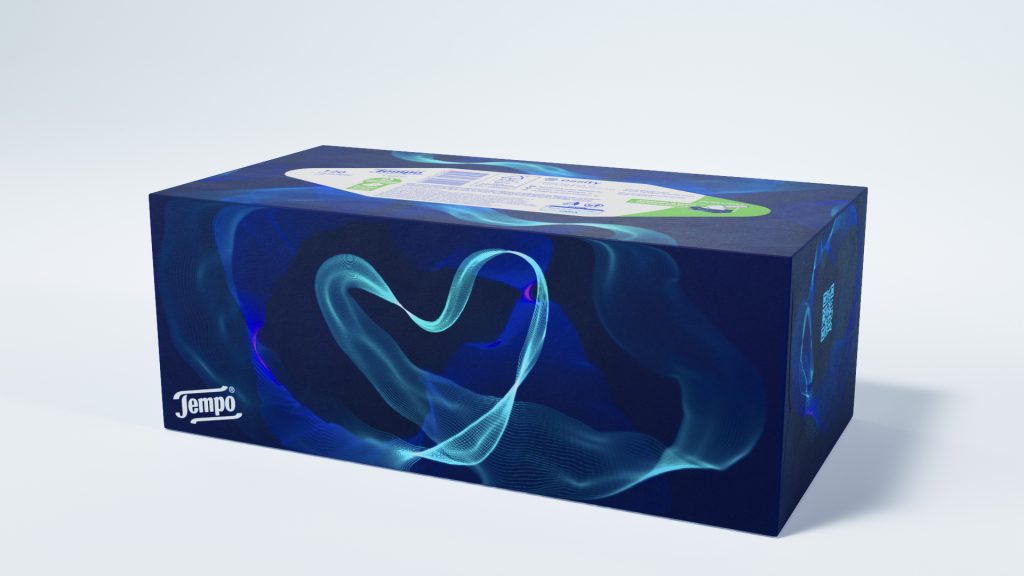 The brief from Essity's Italian team grew out of an earlier Tempo rebranding effort by WMH&I, which began in 2022 and saw WMH&I come up with a design playbook to be used by local Tempo teams across the world, laying out the guiding principles behind developing Tempo pack designs while inspiring them to think beyond the usual imagery. This was driven by Essity's desire to strengthen the presence of Tempo on supermarket shelves amid a worldwide trend for budget, own-brand tissue boxes to be given eye-catching designs.
Mark Nichols, Creative Director at WMH&I "This project bought a lot of joy to the creative department from a broad and ambitious brief came over 20 pack ideas, all linking back to Tempo's thoughtful kindness pillars. The results are in with the 5 packs taken into production flying off the shelves as they touch the hearts and minds of Italian consumers."
Emmanuelle Hilson, Business Director at WMH&I, said: "At the heart of the Tempo brand is its purpose of bringing kindness to the moments that make us human. We set ourselves the challenge of translating this to packaging which would deepen its meaning and the point of purchase, encouraging repeat purchases and attracting new audiences, and Tempo is already seeing the impact among Italian consumers."
Source: WMH&I