Wolff Olins, the global brand consultancy, has boosted its top creative team with a new global hire, based in LA, in a period of rapid growth for the business.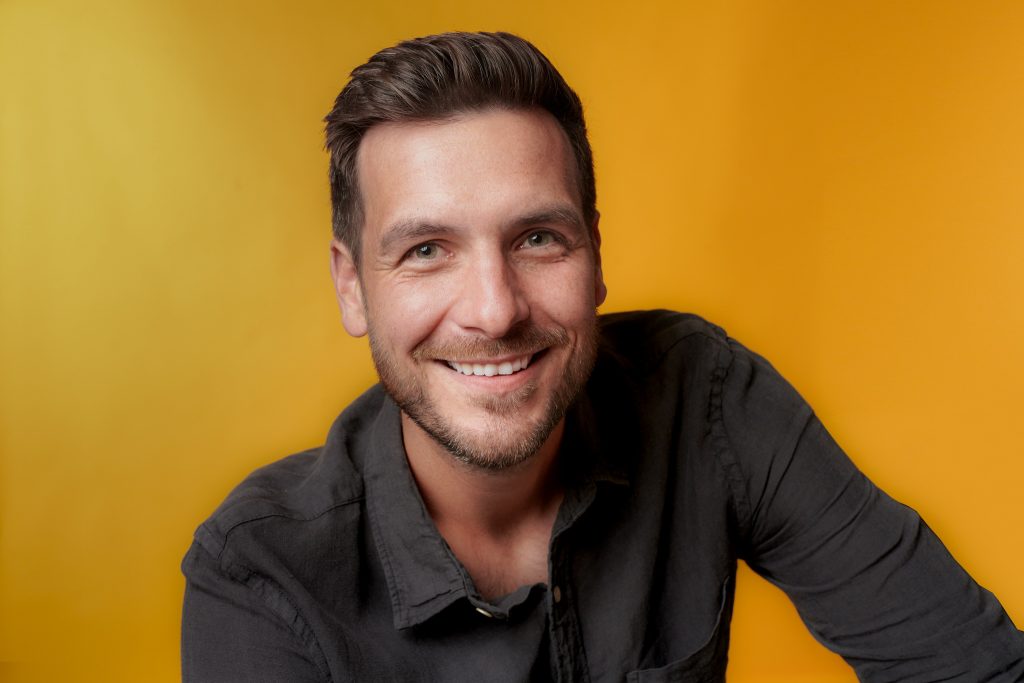 Thomas Wilder joins Wolff Olins' leadership team this week as Global Principal for Design. He will work alongside New York-based Executive Creative Director Jan Eumann, and London's Global ECD Emma Barratt and fellow GP for Design Wayne Deakin.
This group will form the core global creative council of Wolff Olins, leading clients and overseeing teams both locally and globally.
Alongside Wilder, the consultancy has made a second strategic LA hire, with George Lavender joining as Associate Creative Director, from COLLINS and, prior to that, Mother New York. The two strengthen Wolff Olins' West Coast presence, alongside its San Francisco team.
Wilder joins from mission-driven food brand sweetgreen, where he was Executive Creative Director since 2020. Prior to that, he spent nearly eight years at COLLINS, as Partner and Creative Director, working directly with clients including: Dropbox, Target, Twitch, Microsoft, The Museum of Moving Image, sweetgreen, Facebook, Ogilvy and Nickelodeon.
At Wolff Olins, Wilder will set the creative vision and drive value for our clients – while connecting brands across product, retail and digital.
"I'm thrilled to join the Wolff Olins family at such an exciting time," said Wilder. "I'm looking forward to the opportunity to continue to push, expand and grow the design and creative practices here. Wolff Olins is in a rare class of companies that partner with brands at incredible scale, who inspire and impact culture. I've long admired the consultancy for its approach to solving difficult business challenges that matter most for their clients, while creating work that's inventive, provocative and bold. Wolff Olins' continuous sense of originality and thoughtful approach to building and transforming brands is remarkable.

"What makes me excited about branding and design today is finding what's most authentic to a brand: drawing from their stories, values, products and people, and using those elements to help brands build, scale or expand, so they can accelerate faster into the future," he added.
Sairah Ashman, Global CEO at Wolff Olins, said: "I'm excited to have Thomas join our global team. He shares our passion for solving business challenges, designing at the edge of tomorrow and building holistic brands that deliver across all touch points. His cultural fit with us and shared mindset was immediately obvious and I can't wait for us to do amazing things together.

"Working with ambitious leaders and transformative brands that move the world forward is in our lifeblood. With Thomas joining our creative leadership council, we continue to build out our client-facing global team, doing great things for our clients through the power of creativity and our holistic approach to brand."
Thomas and his work have been recognized by numerous design organizations and publications including: The Art Directors Club, The One Show, Graphis, Creative Review, The Type Directors Club, Fast Company, Computer Arts and Communication Arts, among others. Wilder has also been a guest critic at Parsons and the School of Visual Arts.
Lavender is also an important hire for Wolff Olins as he boosts its West Coast team. He is a versatile creative, converting strategic thinking into engaging design for brands of all shapes and sizes.
Michael Khoury, President, Wolff Olins US, said: "The West Coast has always been important to Wolff Olins and we're thrilled to finally be on the ground in LA, home to some of the world's leading brands and a vibrant creative community."
Ashman added: "We are delighted to have two fantastic creative forces in Thomas and George join our growing global team based in the US. Having a presence in LA is vital as we continue to build our teams in key locations around the world to serve our clients."
Source: Wolff Olins