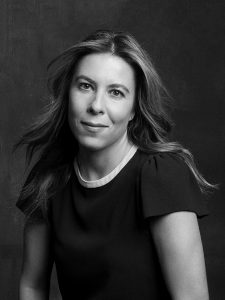 Troni Joins Wunderman Thompson to fuel new business and marketing efforts globally
Wunderman Thompson, a WPP agency, announced today the appointment of Naomi Troni to the newly created role of Global CMO and Chief Growth Officer. Naomi will be responsible for all global marketing, new business and communication of the Wunderman Thompson brand, and will work cross-functionally across all the Wunderman Thompson capabilities to drive integration and growth. Naomi will be based in New York and will report to Mel Edwards, Global CEO, Wunderman Thompson.
Naomi joins Wunderman Thompson from the MullenLowe Group where, since 2014, she served as Global Chief Growth Officer. During her tenure MullenLowe Group enjoyed a period of great success with major new business wins, and she also led the global rebranding of the MullenLowe Group network following the merger of Mullen with Lowe and Partners in 2016. The merger rebranding was awarded a Cannes Lion in 2016 and led to the network being named to the Ad Age A List in 2018. Prior to MullenLowe Group, Naomi spent 10 years in key roles at Havas, across Europe, the US and Asia, including CEO, Havas Worldwide Southeast Asia, and Global CMO of Havas Worldwide, where she also led the global rebranding of the Euro RSCG Worldwide network and its agencies as Havas Worldwide.
Naomi's appointment is the latest in a number of high profile hires to the Wunderman Thompson global executive leadership team, including Neil Dawson as Global Chief Strategy Officer, and the appointment of Bas Korsten and Daniel Bonner as Global Chief Creative Officers.
"Naomi's desire to help Wunderman Thompson make an impact is what really drew me to her.  She has an innate ability to connect with people, understand the challenges in front of her and clearly outline a plan for success.  She recognizes the power of combining creative, data and technology to unlock growth.  I am confident that putting our global growth and marketing efforts into her hands will propel us forward," said Mel Edwards, Global CEO, Wunderman Thompson.
"One year post merger, it's an exciting time to be joining Mel and the team at Wunderman Thompson," said Naomi Troni, Global CMO and Chief Growth Officer, Wunderman Thompson. "I believe Wunderman Thompson has a phenomenal story to tell, offers an unrivalled breadth of solutions to clients, and is able to provide genuine end-to-end business transformation for brands. I'm thrilled to be part of the journey. "
Source: Wunderman Thompson