Loto is a gambling game, created to change the life of Chileans and help them have a better lifestyle: a bigger house, an incredible car or a boat why not.
Now in a new campaign by Y&R Santiago, the nation is reminded that they are all millionaires and that life is full of luxuries that they don't perceive and recognise. Like a nap with their child, when their dog receives them when they arrives, their friends, still married after 50 years or just enjoy of their favourite childhood dish.
Based on the simple and grandiose of life, the campaign proposes a turn in the usual message of the category, an emotive and simple but relevant idea, emphasising the value of the everyday over the material.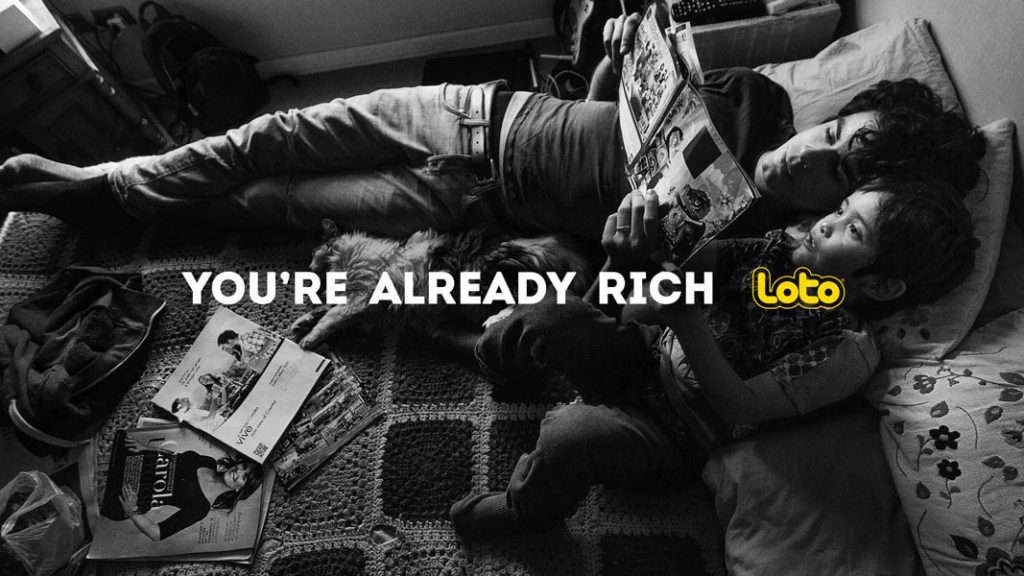 Credits: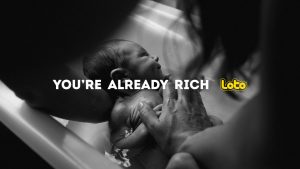 Executive Creative Director: Francisco Cavada, Alvaro Becker
Head Of Art: Emerson Navarrete
Creative Director: Raimundo Undurraga, Gonzalo Ferrada
Digital Creative Director: Andres Diaz
Copywriter: Oscar González, Jonathan Chauque
Art Director: Joaquin Toro, Rodrigo Grebe, Gonzalo Gallardo
Account Director: Diego Fernandez
Film Director: Francisco Recabarren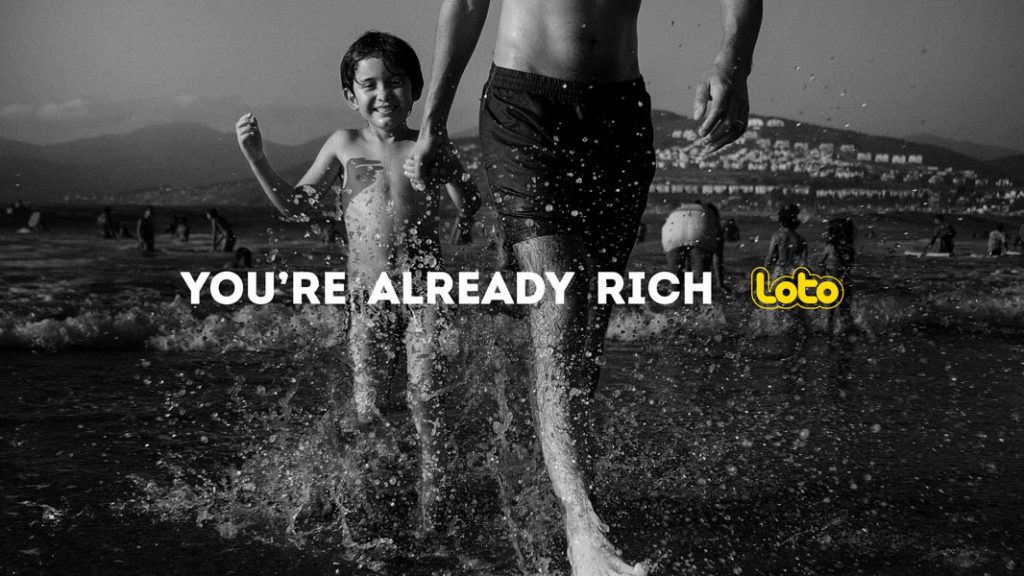 Source: Y&R Santiago