Physicians Mutual's internal creative team and full-service marketing and advertising agency Intermark Group have created "Wedding Joy," a new spot to promote the insurance company's health, life and retirement coverage, featuring brand spokesperson actor/comedian John Michael Higgins as a wedding planner. The ad begins running this month and will continue throughout the year on national cable, 12 local spot markets, and social media.
The objective of the ad is to increase awareness of the Physicians Mutual brand—and its health, life and retirement products, specifically. Intermark is Physicians Mutual's agency of record.
Much like previous Physicians Mutual work, Higgins showcases his song and dance abilities while bringing humor to the campaign. When the nervous father of the bride is giving his wedding speech, Higgins' character is in the audience coaching him through his earnest dad jokes. Later, on the dance floor, dad confides to him that Physicians Mutual "helped me with my retirement, and now this—it makes me want to get down."
As he perfects his Running Man, the overjoyed performer pulls a tab on a breakaway tuxedo to reveal an even more festive sequined suit before breaking out some moves.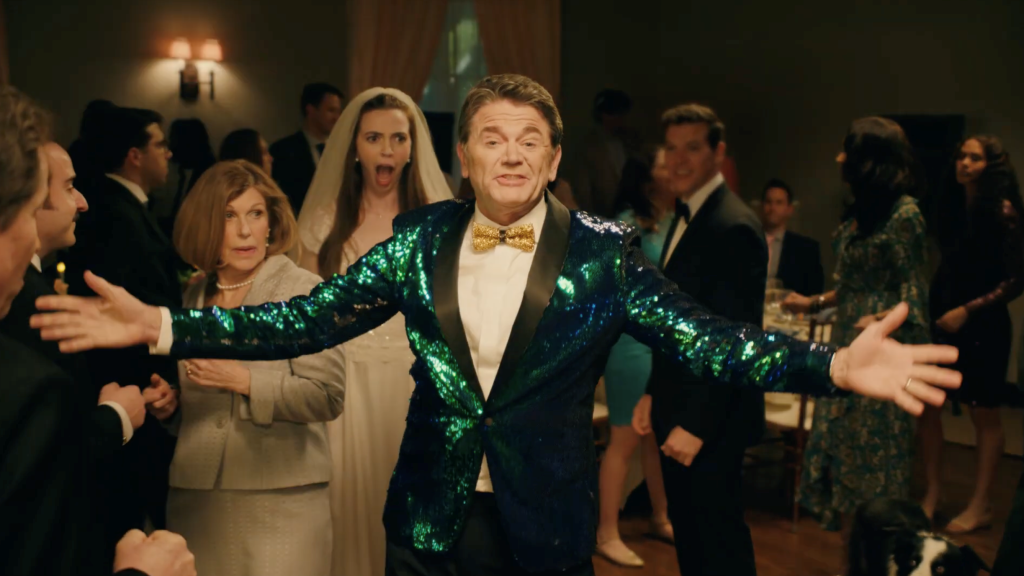 "At Physicians Mutual, we'll help you find the coverage you need so you can have the retirement you deserve," he says from the Conga line.
"The new spot draws a parallel between big moments in a family's life—weddings and retirements, both of which need plenty of planning—and a trusted partner to help you through the process," said Bob Gunia, senior vice president, Public Affairs Group at Physicians Mutual.
The ad, which has 30- and 15-second cuts, will run on cable outlets including Hallmark Channel, Hallmark Movies & Mysteries, HGTV, History Channel, The Weather Channel, ION and GAF; on social, it will target Facebook and YouTube.
Source: Intermark Group