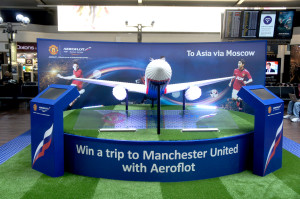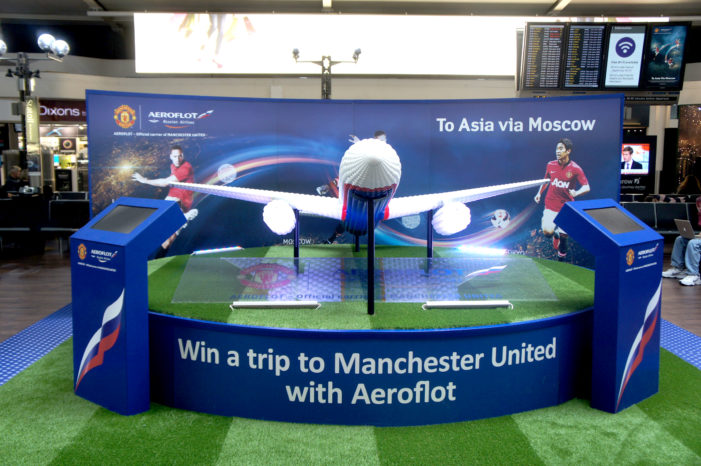 Russian airline and official carrier of Manchester United Football Club Aeroflot are taking up residence at a number of airports worldwide, including London Heathrow's Terminal 1, to offer fans the chance to see club in action with a trip to Old Trafford in 2014.
The airport installation features a replica Aeroflot plane made up of miniature footballs on a plinth against a backdrop featuring Manchester United players Rio Ferdinand, Robin van Persie and Shinji Kagawa.
By visiting the stand travellers will be able to discover the destinations Aeroflot fly to as well as entering the competition to win an all-expenses paid trip to Manchester United's home ground. The stands will be in place at airports in Frankfurt, Tokyo Narita, Shanghai, Beijing and London between November 2013 and January 2014.
Aeroflot is also encouraging visitors to the stand to share their images with the replica plane via Twitter and Facebook.