Airtel has rolled out a campaign for the launch of its 4G offering, conceptualised by Taproot Dentsu.
A film that is part of the campaign is set on a terrace in a residential area of a small town. The stage is prepared for a contest, a keenly awaited one at that. A table is the battleground and the judge and two contestants take up their positions, with their mobiles being the equipment. Supporters throng the arena, cheering them on.
The judge says 'Network ready' and the contest begins with a countdown. The first challenge is getting directions to Lucknow station. It's then revealed that the battle is about speed of browsing on the phone connections of the two contesting ladies. One of them finds it, and presses her timer, in a set up that resembles a chess game.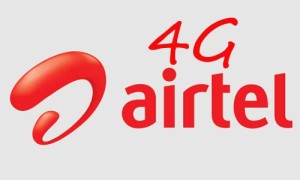 The next challenge thrown in is 'Top 10 MBA colleges'. The winner from the first round goes on to win this too, while her opponent moves her phone around hoping to get the result faster. The winner shows the answer and signals for the next challenge. Coke Studio, a football match, Honey Singh, a full movie download are thrown next as challenges.
The contest is completely one-sided. The loser cries foul and suggests that there's something wrong. The winner clarifies and reveals that there's nothing wrong, and attributes the access speed to Airtel 4G. She then throws a challenge to viewers: if anyone can find a connection faster than Airtel 4G, the brand is promising to pay their mobile bills for life.
A print leg of the campaign has been rolled out across dailies. The film went on air on 6 August 2015.
Credits
Client: Bharti Airtel
Agency: Taproot Dentsu
CCOs: Agnello Dias, Santosh Padhi
Account management: Gargi Vegiraju, Alekhya Marada
Production house: Equinox
Director: Ram Madhvani