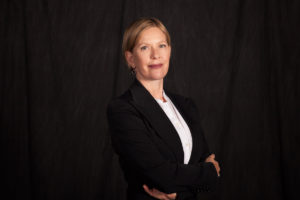 AKQA announces the appointment of Kirsten Haitz as the Executive Analytics Director to lead the growing Analytics and Data Science practice out of AKQA's San Francisco studio.
This expansion will help the Data team evolve the ability to deliver highly sophisticated solutions to complex and challenging client requirements. Kirsten will report directly into Michael Andrew, General Manager of Data Science in AKQA's London studio.
Kirsten joins AKQA with over 20 years of analytics and strategy experience at top companies such as Walmart, Levi's, Gap, PWC, and as a board member of Google backed data startups. She earned her degree in Economics from UC Davis and has a Masters in Finance and accounting from San Jose State University.
Michael Andrew, General Manager of Data Science said: "Kirsten is an analytics leader with a broad set of strategic data capabilities and a real depth in using data analytics to understand and deliver on customer needs in an Omni-channel world. She will generate game-changing data solutions for our clients, exploring the white spaces at the intersection of AI, commerce, and brands. With Kirsten at the helm we have an executive who will lead our teams in the art of merging science with creativity to create the future of brand experiences."
AKQA is making significant investments in it's data science capabilities in order to serve the world's best brands as they seek to measure, understand, and improve on the experiences they deliver to their customers. Kirsten Haitz's market leading expertise will be a key asset to fulfill the promise of data to deliver world class experiences and stellar business results.
Source: AKQA