Amazon has launched a heart-warming new multi-channel brand campaign which sees the return of its iconic singing boxes, embracing a touch of festive magic to deliver smiles as well as gifts this Christmas.
Amazon's hotly anticipated Christmas campaign will be launching with a hero 90 second TV advert airing on 4thNovember during Coronation Street, and the boxes' song of choice this year is Solomon Burke's classic track, "Everybody Needs Somebody to Love".
The TV spots, created by Lucky Generals, shows families, friends, colleagues and strangers of all backgrounds, ages and walks of life coming together as they sing and dance along with the cheerful Amazon boxes. From a burgeoning new romance on a train and an elderly dancing couple to a tap-dancing shop assistant and toe-tapping business man – Amazon's singing boxes are at the heart of people coming together on their festive journey.
There will be three versions of the brand advert airing from 4th November until 22nd December: the 90 second full-length advert, a 60 second and a shorter 30 second version. As part of the same singing boxes 'Let's Smile Together' creative campaign, a further series of ads will run in parallel highlighting specific festive moments, including a focus on Black Friday, gift giving and preparing for those all-important Christmas parties.
"What matters most at Christmas is spending quality time together, with loved ones, family and friends," said Simon Morris, VP Global Creative at Amazon. "This campaign is about those special moments that we all share at this time of year and how Amazon helps to deliver smiles and play a small part in creating these wonderful memories."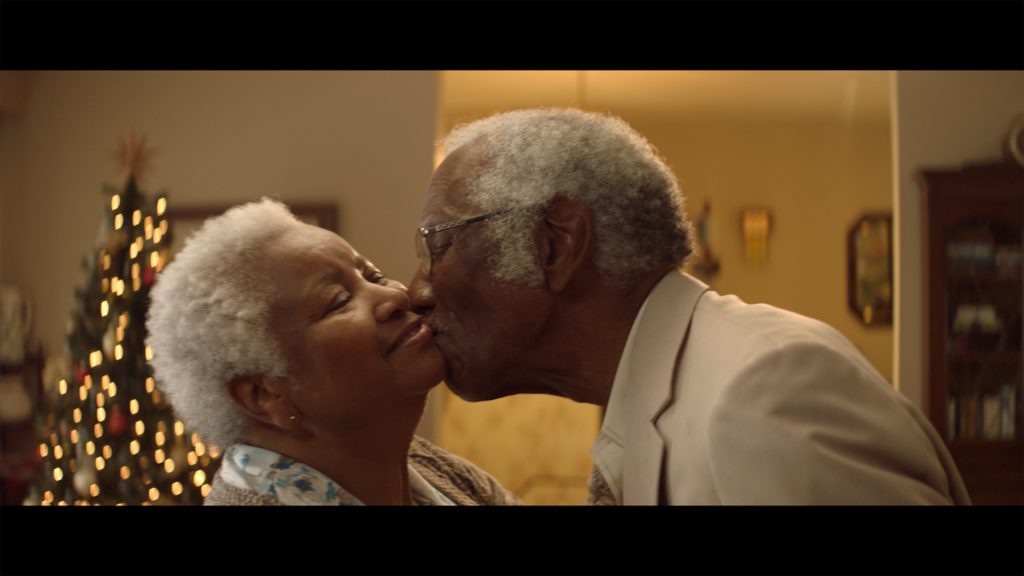 Source: Amazon