ASN Bank has released its fourth animated commercial with creative agency Selmore and creative production studio Ambassadors, this time telling a story about who the bank chooses to lend to.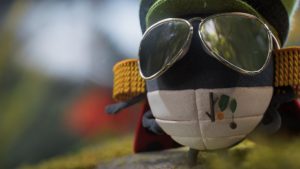 In the 30 second commercial now showing across Dutch television and online, this particular Shadybug is a tiny dictator who uses an army of beetles to bulldoze trees and dragonflies as helicopters to go to war. But when the little leader knocks on ASN Bank's door to pay for his plans, the sustainability-focused bank keeps it shut.
Vincent Lammers, Creative Director & Partner, Ambassadors explains: "Revisiting the world we created for ASN Bank is always a pleasure, and just as how we went underwater with The PVC-Horse, we wanted to show a different side to the fact and fable forest. This time it's about shifting the scale to bring a totally different, macro perspective.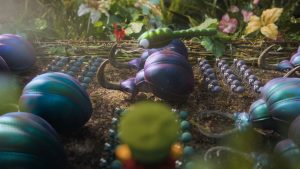 "The play on scale also helped us share this serious message with a bit of absurdity. From his tiny design, look development to performance and even the sounds he makes, the Shadybug was an incredibly fun character to bring to life."
The Shadybug is the latest spot in ASN Bank's brand campaign sharing its responsible ethos and actions under the guiding idea 'zo maakt geld gelukkig' (money can create happiness).
Source: Ambassadors