American Express and The New York Times Company's experiential design agency, Fake Love, launched "Platinum Transported," an innovative content series that brings viewers on an immersive digital adventure tied to the human senses. Designed to inspire global travel experiences, the series will transport viewers into the visionary perspectives of iconic American Express Platinum Card Members — adding a new dimension to how they experience the world.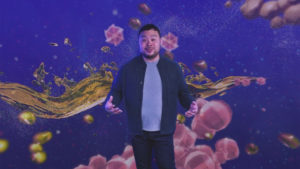 Beginning with "Taste," David Chang (above) kicks off the series by exploring unusual combinations of flavours presented in an unexpected way: an abstract, visual discovery using 360º VR. Viewers are immersed in the creative process behind the uni with chickpea hozon dish at two Michelin starred Ko, inspiring them to discover new and unexpected flavours around the world.
This collaboration with The New York Times Company represents the latest in a series of marketing initiatives designed to raise awareness for the redefined Platinum Card. American Express recently introduced a new generation of benefits for its iconic Platinum Card that are designed to over-deliver in the areas that Card Members are passionate about, including rich travel rewards, exclusive access and unique experiences. As the new benefits were created with today's global traveler in mind, American Express also recently debuted a new, travel-focused creative advertising platform that invites viewers to explore the world with a mix of new print, out-of-home and digital ads.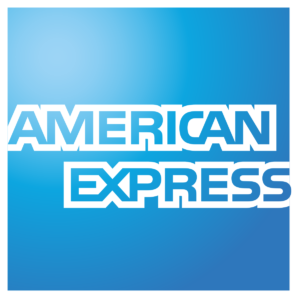 "At American Express, we are always looking for new and innovative ways to break through the clutter and reach consumers with something that will inspire and excite them," said Jeannie Chu Vice President, Global Social Media and Content Strategy, American Express. "We're excited to collaborate with The New York Times Company, the world's premier storytellers, to bring to life the visionary perspectives of influential Platinum Card Members, inspiring viewers to open their mind to new travel experiences."
Aline Ridolfi, creative director, Fake Love, added, "We worked closely with American Express to bring their story to life through this cutting-edge technique. During the conceptualization process, we quickly discovered that 360º was the best way to pluck the viewer out of their environment and transport them into this unchartered sensory experience. For the taste film–which focuses on perhaps the most intimate of the senses–it was imperative that we bring the viewer as close to Chang and his creative process as possible–only inches, or seconds away from digging in."

"There is so much that goes into the creation of a dish like the uni with chickpea hozon at Ko," said David Chang. "You might start out with an idea of what a dish should be, and what evolves from there could be drastically different. We thought that the best way to describe this was to walk people through the creation of an idea in 360º VR. I was really intrigued by the opportunity to work with American Express and The New York Times to tell this back story and inspiration in a new and unexpected way."
To continue to inspire consumers who love to discover and share new experiences, American Express will roll out "Sound" and "Sight" in the coming months with influential tastemakers who have made a significant impact on one of the particular senses.
Source: Fake Love