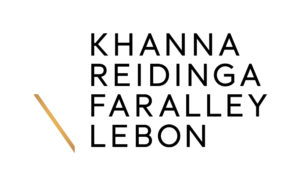 Amsterdam independent creative agency Khanna\ Reidinga announced a merger and a new name: Khanna\ Reidinga\ Faralley\ LeBon, or KRFL for short.
The two original founders – British strategic lead, Rikki Khanna and Dutch Executive Creative Director, Hesling Reidinga – are joined by two new partners; Design chief, Maarten Versteege and production veteran, Michel de Goede.
Maarten is the father of many brand identities including the recent work for Volkswagen's MOIA and brings broad and award winning design experience to the table, whilst Michel played a key role in the formation of legendary Amsterdam production houses Czar, CCCP and Pool Worldwide. Their most recent roles were as founders of start-up agency, The Commitments.
KRFL's two new letters stand for Faralley and LeBon, which are loose international translations of Versteege – 'Far Alley', and de Goede – 'Le Bon'.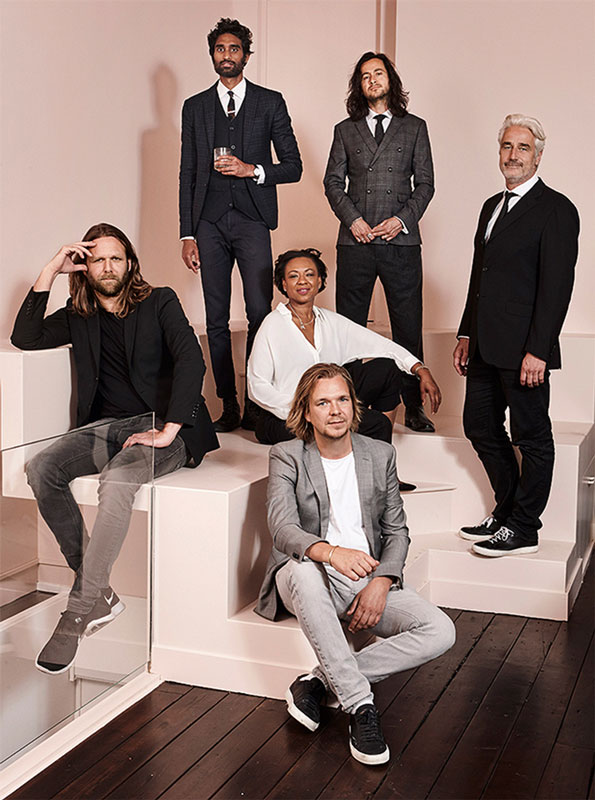 "This creative interpretation of our new partners' names reflects our slightly off-the-wall sense of humour and the international and multicultural build up of our agency. Our culture and people reflect modern society and this keeps our insights fresh and our creative work sharp," says Hesling Reidinga, Executive Creative Director and partner of KRFL.
The merger and new identity marks the opening of a new chapter for the growing agency, which has won a raft of new international and Dutch clients in recent months, including iconic tech brand TomTom, Volkswagen Group's new mobility brand MOIA, Friesland Campina, Dutch printing firm DrukWerkDeal, Smart Living Spaces company, G3, and serviced holiday apartments company Yays. The agency also named Volkswagen Group's first fully autonomous vehicle, 'Sedric', which was announced at the Geneva Motor Show.
Rikki Khanna says: "New partners Maarten and Michel have accelerated our agency and expanded what we can offer clients. In Maarten we have an inspirational design director. With Michel we have a heavyweight producer and managing director who can make anything happen."
He continues:  "More and more clients are approaching us and asking for brand guidance much further upstream. This allows us to work with heads of companies and the C-suite to unlock hidden truths within their organisations – we do this through a process that we call Brand Therapy – which implies that the answers normally lie within. Once we discover a brand's fundamentals then the leap into both brand design and creative campaign work is much more straightforward. We're small enough to always be available for a chat, yet agile enough to offer pretty much any strategic or creative solution  – and we are finding that our clients love this combination."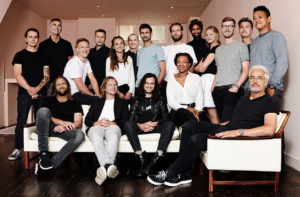 The agency has moved to a new multi-storey office and workshop space on Amsterdam's prestigious Herengracht, home to some of Amsterdam's most famous international agencies. The new office has a large atelier-style ground floor exhibition space that opens up to the heart of Amsterdam.
"The big, open windows reflect our transparent way of working and our open attitude. It's our shop window to the world and gives us exciting opportunities for staging cultural events", says managing partner and executive producer, Michel de Goede.
"As an agency we're always looking ahead to the future. You can see that in our work and in our clients, who are addressing big topics like the future of cities, new forms of mobility and the reimagining of physical space. At KRFL we're curious and we embrace the new. In our approach we integrate a brand's fundamentals into design-thinking and big campaign thinking – which is a very interesting space to be in," says new partner and design director, Maarten Versteege.
Michel de Goede concludes: "This merger is a testimony to the hard work and dedication of the entire team. We've come a long way and are now reaping some of the rewards of our tenaciousness. Although we will celebrate our new agency – we're mainly rallying the team, rolling up our sleeves and getting stuck into making legendary work for our clients."
Source: KRFL