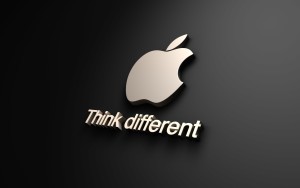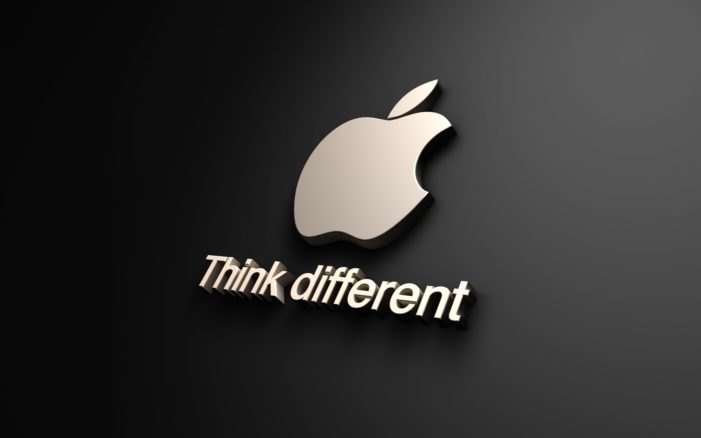 Call me crazy, but I think over the past few weeks Apple became a major player in the advertising world and very few people noticed it.
First came the new Apple TV. With it, two very special updates: universal search and AppleOS. One makes it a potential driver of traffic to all major video content providers — and all those ads we see during their breaks — and the other opens the system up for proprietary video channels.
Why are we not surprised fashion was the first theme to get its own Apple TV vertical?
Is it time for all that theory about "brands as editors" and "branded content this or that" to actually become something? And if it becomes something, what will it take to have a premium position on Apple's roster and get those eyeballs we talk so much about?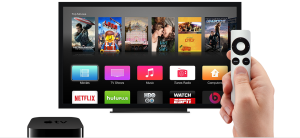 RedBull, who is already a media company as well as maker of drinks, has had their app on the Apple TV for quite some time. So have other main content and entertainment providers, such as the NFL and MLB. In case we forgot, these are brands too. And major players in the advertising world. They make money with content, sure, selling live events and streams of these. But, from their content emerge "products" like their players and all the money that is made from them. Let's also not forget sponsorship and licensing. In one way or another, all this money comes from the same budget: the marketing budget.
Another element of this setup: data. Apple will know who you are, what you watched, on which device and when. It also knows if you watched it and also have a certain bank's app. Or a merchant's one.
Wait, they already know it. They just don't sell it yet. OK.
But the Apple TV news wasn't all. Let's talk adblocking and even the latest thing: adblocking on apps. Apple is a user-oriented company: they know we hate those ads. Now they let us block them. Or not.
The same technology that allows for adblocking also got stuff confused: it blocked images from websites and it needed further refinement. Right. After that, today, an app called Been Choice has you blocking ads within apps as well. Which, some say, is bad for Apple. But, really? Not so sure. With its growing user base, all that knowledge about who we are, where, what times, how we want stuff… Apple can now give US, THE PEOPLE messaging that we want and THEY, THE BRANDS, users who want them.
Sounds pretty interesting to me.
Article by Fernanda Romano, Founder and Creative Partner of Malagueta Content.
About Fernanda: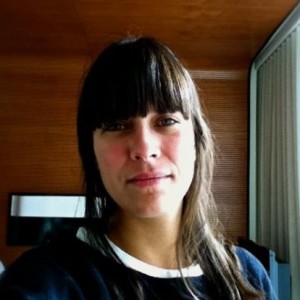 Fernanda Romano started her life in advertising at Carillo Pastore Euro RSCG in São Paulo and worked for several internet companies before joining DM9DDB early in 2002. She oversaw a team that included creative and production with the main task of driving creative integration between all mediums for the agency's clients.
She joined Lowe New York as Executive Creative Director in December 2005 and, in 2007, she moved on to Lowe Madrid, AKA Lola, to be Global Creative Director. She then joined JWT London in 2008 to be Global Executive Creative Director on Nokia. At JWT, Fernanda also worked on Kellogg's, Nestlé, De Beers and Cadbury (Trident and Halls).
In 2009, Fernanda joined Euro RSCG Worldwide to be the Global Creative Director on Digital and Experiential Campaigns and has worked on clients such as AkzoNobel (Dulux paints), Reckitt Benckiser and Kraft among others.
Between 2012 and 2015, Fernanda held the Chief Creative job at Naked – afterwards Lá Na Vila – in Brasil and also founded Malagueta, a narratives company which also incubates and accelerates start-ups.
In over ten years of marketing and advertising, she has accumulated a lot of experience in several product categories and won several awards, including a Cannes Lion Cyber Grand Prix in the same year as her then agency, DM9DDB, was named Cyber Agency of the Year. The film made for the Let's Colour campaign for AkzoNobel (Dulux) was one of 2011 TED's Ads worth spreading and the campaign won a silver in the One Show 2011 and three lions in Cannes 2011, one of which a bronze for digitally-led integrated campaign.
She has served in multiple juries at advertising shows and was named one of AdAge's 100 most influential women in advertising in 2012.
Fernanda is learning to surf and her inspiration comes from travelling, the streets, kids, and Japan where, according to her, everything happens first.