In the wake of the success of its last animated short film "The doll that chose to drive", which has been watched more than 30 million times around the world, in 35 countries, Audi commissioned Proximity Barcelona again for its Christmas campaign.
In 2017, the campaign revolves around a short film comprising a combination of 3D animation and real footage, which points out gender stereotypes in classic fairy tales to raise awareness of their negative impact on children and to harness the power of the imagination to fight them.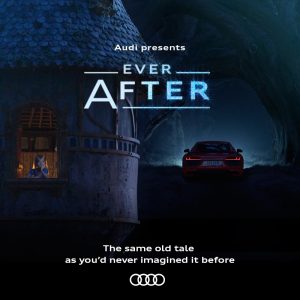 Inspired by Audi racing driver Michèle Mouton, the first woman ever to win a race in the World Rally Championship in 1981, the main character of "Ever After" is a young girl who dreams up a fairy tale free of gender stereotypes whose plot, unlike a traditional story, has girls who are just courageous and independent as a handsome prince.
Experts say that stories are very powerful instruments. Their plots and characters feed the imagination and help boys and girls to understand the world. That's why the stereotypes in fairy stories are quickly internalised, and influence the way we distinguish between men and women and differentiate between them in questions of emotions and interests.
Produced by animation studio post23 and directed by Jordi García, who was head of animation on the short film "The doll that chose to drive", this film includes live action scenes directed by Fernando Trullols Santiago, winner of the Goya 2012 prize for the Best Short Film and an assistant director on films such as "A Monster Calls" and "Truman".
Once again, Proximity Barcelona has created the script and this year's campaign, intended to receive equal acclaim as "The doll that chose to drive". Winner of two Grand Prizes at the El Sol Festival, the CdeC Grand Prize and the Efficacia Grand Prize, so far, the campaign has received more than 40 national and international awards.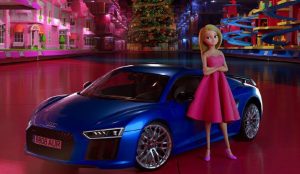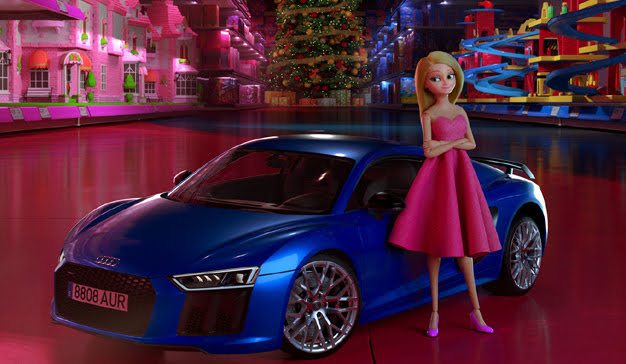 According to Eva Santos, Chief Creative Officer at Proximity: "Combating stereotypes required a commitment to more than a single campaign. That's why we have continued to work on this cause, championed by Audi. This time, we have created a far more ambitious piece in terms of production, combining imagination, real footage and a film soundtrack."
"Ever After" is now available on the official Audio Spain channel on YouTube and its Facebook, Twitter and Instagram profiles. The short film will also be screened on Movistar + and in more than 90 Spanish cinemas.
Source:Â Proximity BarcelonaÂ