Creative agency Barbarian, and middleware company, Solace, have collaborated to create a new campaign to raise awareness of the brand's new product called PubSub+.
The two 60-second spots are geared towards the Developer community, one that has its own set of rules and is very skeptical of everything, especially when it comes to marketing gimmicks and new developer tools.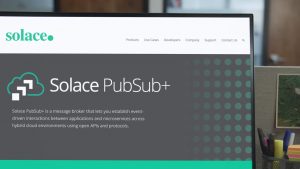 To reach this community, Barbarian realised that they need to speak its language, which fuelled a campaign comprised of witty and dry humour. As the product is free to use, Barbarian developed a digital campaign that poses the question of "what's the worst that can happen?" should you use the software – further tapping into the skeptical Developer mindset.
As evident in the videos, apparently a lot can go wrong… Within the videos, Barbarian created a humorous narrative that capitalises on relevant and cultural topics within the Developer community, while simultaneously showcasing Solace's unique offerings.
The digital campaign lives online on a landing page, created by Barbarian, and emulates a "choose your own adventure" approach, which is popular amongst Developer culture and a digestible way to deliver dense product information.
Source: Barbarian