We've teamed up with @MrsGiFletcher for the Barclaycard 31 Day Challenge, where she's starting something new every day this month. #StartToday https://t.co/Sv4HUqPQwJ pic.twitter.com/LBcXFvzw4c

— Barclaycard (@Barclaycard) January 1, 2018
Barclaycard is launching the 'Barclaycard 31 day challenge' with influencer Giovanna Fletcher, to prove that at a time of New Year's resolutions, it is easier than you might think to try something new.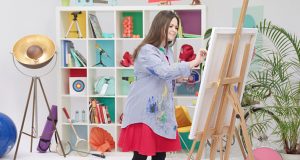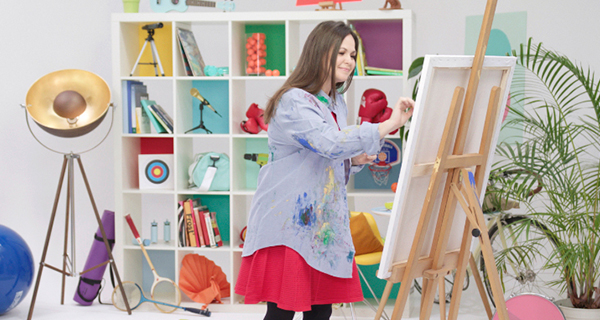 The multi-channel campaign debuted on the 1st January across online video and multiple social channels and is the new campaign to support the 'Start Today' brand positioning. The 31 days of activity showcases writer, actress and presenter Giovanna Fletcher taking on a new challenge every day for the month of January.
Giovanna will share each new daily experience via multiple social channels, including Instagram and Twitter. Each week will include one live experience shared via Facebook Live and supported by YouTube content showcasing Giovanna's newly acquired skills.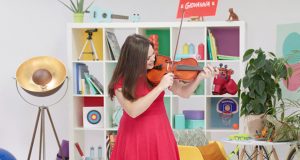 Celebrity help has been enlisted to coach Giovanna in each of her passions. She will attempt cake decorating with master baker Liam Charles, cricket lessons with sporting legend Freddie Flintoff, cycling in the Queen Elizabeth Olympic Park velodrome with Sir Bradley Wiggins and master the Charleston with drummer and dance champion Harry Judd.
There will be an opportunity for audiences to interact in real time via a vote to select challenges for Giovanna to complete. Voting will take place via Instagram as well as via customer communications, seamlessly integrating owned channels into the earned mix.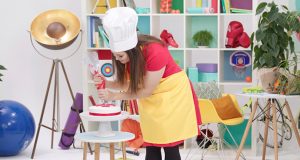 Giovanna will also try her hand at a range of other skills, including juggling, floristry, learning the violin, origami, magic tricks as well as exploring a special form of Yoga with husband Tom.
Alex Naylor, UK Marketing Director at Barclaycard, said: "Barclaycard strives to deliver innovation and find new ways to connect with our audiences and we continue to push the boundaries via this compelling partnership with Giovanna Fletcher. This campaign demonstrates our ongoing strategic focus on social media and content creation and we are excited to find new and engaging ways to communicate with our audiences.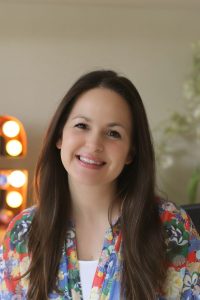 January is the perfect time of year for setting new goals and we hope that Giovanna's experiences will inspire and show people that whatever that 'something' is that they might want to start it can be easier to give it a go than they might think."
Giovanna Fletcher said: "I'm so excited to be giving this a go with Barclaycard with a little help from a pool of the nation's finest talent and can't quite believe I'll be picking up new skills like cake decorating tips from Liam Charles, cycling in the Olympic Velodrome live with Bradley Wiggins and even picking up some batting tips from Freddie Flintoff! By the end of the month I'll be able to show off new skills from floristry and sign language to magic tricks and skateboarding and many more. I'm particularly excited about trying Laughing Yoga with Tom – I'm sure we'll just end up rolling on the floor laughing! I doubt I'll be a dab hand at everything but this challenge is a great way to start the new year and I can't wait to get stuck in and give it a go."
Source:Â BarclaycardÂ