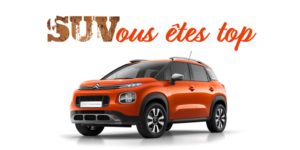 Citroën assigns its global communications accounts to TRACTION, BETC Group.
The TRACTION name pays homage to the legendary "Traction Avant" (front-wheel drive) vehicle produced by the car manufacturer from 1934 to 1957.
Citroën, the much-loved automobile brand in France, has decided to assign its global communications account to the biggest French advertising agency.
The new account will be handled through a dedicated, integrated and international unit named TRACTION, led by Bertille Toledano and Stephane Xiberras, Presidents of BETC Paris.
TRACTION was created to answer the strategic and creative challenges of a world-class brand.
Citroën, which, for the last 30 years, has been a historic account of the Havas network that helped build this iconic brand, was previously handled by Les Gaulois agency.
TRACTION will be physically located in the third floor of Les Magasins généraux in Pantin and will officially open on October 1st.

Arnaud Belloni, Worldwide Chief Marketing of Citroën, says: "I grew up with the imagery of CItroën iconic communication items, with the chevrons, the aircraft carriers, and the « revolutionary » men. We want to use the spirit of its past as inspiration to foster its revival and bring the brand back to modern values."
Bertille Toledano, President of TRACTION, says: "It is an immense pleasure and a huge responsibility to handle such a strong brand, so French and so creative. Citroën has the DNA of an iconic and world-class brand."
Stephane Xiberras, President and Executive Creative Director of TRACTION, says: "To have the opportunity to take the creative lead of such an incredible automobile brand, that has produced legendary creative campaigns, is an honour and a great responsibility."
Source: BETC Group