Virgin Media is launching a major new campaign to highlight that 'Nothing is Hidden' when it comes to a Virgin mobile phone contract.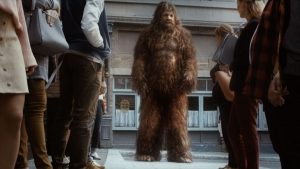 The new campaign sees Bigfoot join the crowd outside a Virgin Media store to get a slice of the action. It will run for eight weeks across TV, VOD, press, radio, online and social and is spearheaded by a TV ad which launches on Friday 7th September during Coronation Street.
Created by Publicis Dublin, the campaign uses the legendary character Bigfoot to point out that Virgin Mobile will make it clear when your phone is paid off. The service also allows you to upgrade your phone whenever you want, and Virgin Mobile will never lock your phone to our network.
The TV ad features Marcus Christensen (Bigfoot) and Lauren Coe (Virgin Media Assistant).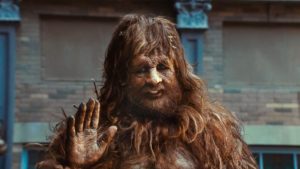 We watch as a large, hairy creature comes out of hiding, slowly making its way towards a Virgin Media store. It is of course Bigfoot and just like the other customers waiting in line outside the store, he now believes nothing should be hidden, especially when it comes to a mobile phone contract. Instead of playing Bigfoot as the loud, scary monster you'd expect, he is in fact soft-spoken, friendly and the warm chemistry between his character and the Virgin shop assistant brings an incredibly charming and humorous feel to the film.
The film was shot by the hugely talented director, Tore Frandsen from Sweetshop.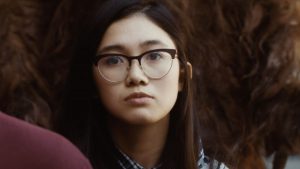 Jimmy Murphy, Business Director, Publicis Dublin commented: "'Nothing Hidden' is such a powerful proposition. It's great when a client has a message like this that is so disruptive and compelling, it demands that you are ambitious with your creative in order to do it justice. Virgin Media is a brand that people expect to do things differently and provide entertainment and hopefully we've achieved both with this campaign."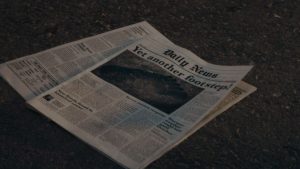 Niamh O'Driscoll, Senior Manager of Brand, Marketing and Communications at Virgin Media had this to say about the new campaign: "We all know the mobile industry in Ireland is rife with hidden terms and conditions but that's not the case at Virgin Mobile where we've always been as transparent as possible for our customers. Even Bigfoot would agree, our new creative campaign not only captures Virgin Media's bold approach to things but with that we've nothing hidden. Virgin Mobile is the most transparent network in Ireland, something we think Irish consumers will really appreciate."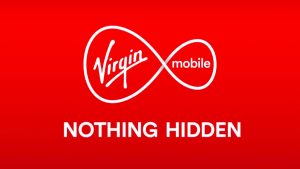 Offering unbeatable value from the very start and a wide array of competitively priced handsets, Virgin Mobile has allowed Irish consumers to have the best of both worlds with contract flexibility and the best smartphones on the market.
Source: Sweetshop