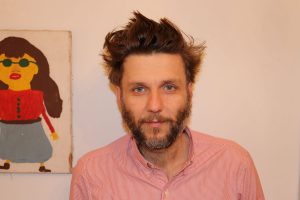 BMB has recruited James Turnham to the new role of Head of AV, as it looks to develop an audio-visual department and give clients a production offering to match the agency's ambitions.
Turnham joins from Mother, where he was Head of Production. At BMB he reports to Matt Hyde, Chief Operations Officer. His appointment is immediate.
At Mother, Turnham worked on campaigns including The Whole Chicken for KFC, You're So Moneysupermarket.com and Stella Perfectionists, an award-winning global content series tying in with the lager brand's sponsorship of famous international sporting events. The Stella Perfectionists series achieved 531 million impressions, making it Stella's most successful piece of online content to date.
Before Mother, Turnham was part of the 4Creative team, working as an Executive Producer for external clients as well as in-house Channel 4 campaigns.
Matt Hyde, Chief Operations Officer at BMB, said: "As we expand our AV offering by evolving how we think about each and every one of our clients and their needs, we needed someone who was agile, future facing and a complete creative mind. James is all that and more. We're chuffed to bits to have him with us as we look to the future of BMB."
James Turnham, Head of AV at BMB, said: "As the gap closes between agencies and traditional broadcasters, I'm excited to help BMB evolve to meet the new opportunities in the market. I was impressed with BMB's campaigns for CALM, Rowse and Campaign to End Loneliness this year. I'm excited about the ambitions this agency has over the coming months and while I can't say much yet – I'm thrilled to be in on the ground floor."
Source: