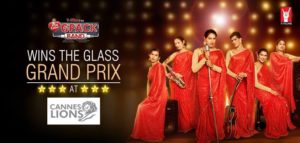 After winning the Grand Prix in last year's Cannes Lions International Festival of Creativity, India's first transgender band, the Brooke Bond Red Label 6-Pack Band set the stage ablaze, with their live concert during this year's festival.
Performing for an international audience encompassing some of the biggest names in entertainment, media and advertising in the world, this was the first time the band had taken their act on the international arena.
They was invited to the festival to share their success story and the journey that brought them all fame and glory.
Focusing on the message of inclusivity and breaking social barriers, the Brooke Bond Red Label 6-Pack band has become a household name and a global example of addressing prejudice and bringing in change in society. Using the universal language of music, and engaging the entertainment industry in this endeavour, the campaign took a quantum leap not just for people of transgender but for anyone who has ever been ostracised.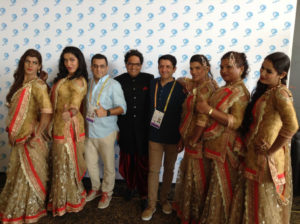 Gauravjeet Singh, Head Media South Asia for Hindustan Unilever said, "We are grateful to the committee at the Festival of Creativity, Cannes to recognize the Brooke Bond Red Label 6-Pack Band. The journey of the band has been challenging as they have fought social barriers throughout their lives without losing hope. The strength of these 6 individuals is truly inspiring and today we see them perform on a global platform."
Speaking about the event, Shiva Krishnamurthy, Brooke Bond Red Label spokesperson and Category Head – Tea, Hindustan Unilever Limited, said, "It is a wonderful feeling to see the Brooke Bond Red Label 6 Pack band getting acknowledgement and accolades at the Oscars of advertising. It feels great to know that through our association with the campaign, we have been able to spread our message of inclusiveness, encourage people to become more accepting, break barriers and bond over a cup of tea."
The campaign is also a 'best-in-class' example of Unilever's 'Unstereotype' initiative in action. Launched during the Cannes Lions Festival in 2016, the initiative aims to advance advertising away from stereotypical portrayals of gender; delivering fresh campaigns that are more relevant to today's consumer.
The Brooke Bond Real Label 6-pack Band was formed in response to the insight that deep-rooted stereotypes hold us back from forming new relationships.
We caught up with Mindshare's South Asia CEO, Prasanth Kumar in Cannes, who gave us a deeper insight into the 6-Pack Challenge campaign: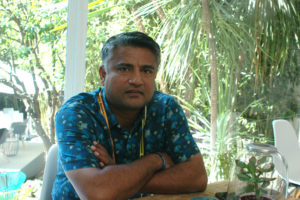 "For a brand it can be a bit difficult to decide to do something like the 6-pack challenge, as you can make people feel a little bit uncomfortable. It generated a lot of discussion and conversation but we finally decided to go ahead. The transgender community does not have an easy life in India. What we really wanted to do is to show that they are like any other human. Having reached a very broad audience, the most important thing about the campaign is that it has changed people's lives, especially within the band. They are very authentic, that's why the campaign is very recognised."
"The idea of getting them in Cannes really boosted their confidence as they saw the interactivity of the festival, it was fantastic. When you see that everybody recognises a project from people back in India, it is very motivating. When you experiment, some mistakes are fine, this way you tend to learn. It's good to not have any fear about failures. And if you learn fast, then your next project will be bigger and better. This also increases client's faith on you, and we get a lot of support from them."
Prasanth also provided a quick summary of the Indian market, giving a brief insight into what businesses need to understand in order to survive in the Sub-Continent:
"From the industry perspective, I think we have a great growth on the digital front. We are the only market where every medium is still growing and doing great. India is not one country, is a combination of multiple cultures and multiple countries. I think that people have to sense that first of all and the point is that it is not a complexity, it is an opportunity. An opportunity to understand consumers of different cultures, and talk to them because there are masses of people, we have a lot of diversity. So for any business to succeed, you have available audiences however a one size fits all formula will not work."
Article by Elena Munoz de Leon, MarComm News