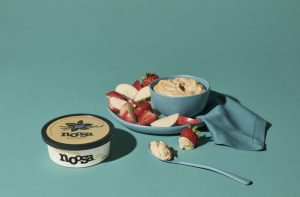 Sausalito-based agency, BSSP have been named lead agency for yoghurt brand, noosa. As new entrants have taken over the category, BSSP is on a mission to help noosa carve out a spot in an increasingly cluttered space.
Noosa was acquired by Sovos Brands in 2018, which also includes Michael Angelo's and Rao's Homemade. Upon acquisition, Sovos put the business up for review in order to consolidate its agency partners, which led to BSSP being the lead AOR for all three Sovos brands – Michael Angelo's, Rao's Homemade, and now noosa. Following a review, BSSP won the account from incumbent agency, VaynerMedia.
The independent creative agency will be developing the strategy and creative for noosa's yoghurt brand and new products, in addition to handling production. Leading the account at BSSP will be Lindsay Grant, Managing Director.
Lindsay Grant, Managing Director, BSSP: "It's an agency's dream to partner collaboratively with clients who believe in the power of a big idea as a true marketplace differentiator. Having worked with the team at Sovos Brands previously, we know they stand behind this approach, and our team can't wait to dive into another beloved brand like noosa yoghurt."
Priscilla Tuan, SVP of Marketing, Sovos Brands: "BSSP is a truly outstanding partner helping us grow our portfolio of one-of-kind brands. Our campaigns on Rao's Homemade and Michael Angelo's are not only grounded in strategic insights but deliver on powerful storytelling through big integrated idea thinking. We are delighted to expand our partnership with BSSP to help grow the noosa brand."
First work from BSSP is expected to launch in Q1, 2020.
Source: BSSP