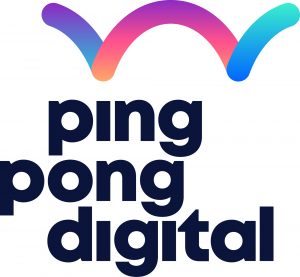 PingPong Digital, the largest European digital agency to specialise in Chinese marketing, has been selected to be the first official European partner for Douyin and Toutiao, both owned by Bytedance, which also owns TikTok.
As a partner to both apps, PingPong Digital is offering Western brands and international advertisers a unique mix of communication options on these platforms, to circulate engaging content and create more channels through which they can reach Chinese consumers effectively.
Beijing-based Bytedance owns a range of other popular apps, from instant messaging apps to video-sharing platforms. Douyin, the Chinese equivalent of TikTok, has revolutionised social media users' habit of consuming short videos with its bottomless vertical scrolling video feed. News app Toutiao offers more flexibility of conversion actions, which, combined with its intelligent advertising customization, has made it a popular advertising platform, enabling advertisers to reach the most appropriate audiences.
The deal underlines PingPong Digital's role as the go-to partner for brands looking to reach-out to the vast Chinese market. The agency facilitates a direct relationship between the Chinese apps and Western businesses, including the handling of multiple marketing strands, such as KOL (influencer), as well as more bespoke and innovative digital marketing projects. Additionally, international advertisers enjoy updates on the latest technical and policy changes of Douyin and Toutiao.
For Douyin and Toutiao, the partnership brings an opportunity to expand their international reach, paving the way for easier global conversation and visibility/engagement for Western brands.
Jimmy Robinson, co-founder and director of PingPong Digital says, "To be selected as Douyin and Toutiao's first European partner is a huge honour, not to mention a great way to exercise our passion for delivering effective communication strategies into the highly desirable Chinese market. China is a totally different market by social media's standards, even though it may appear similar to the West. Understanding the region and their users in detail is essential when it comes to building brand strategies."
Eva Liu, Global Monetization Media Partnership Manager at Douyin and Toutiao adds, "PingPong Digital's unique expertise, knowledge, and enthusiasm for the Chinese market makes them our ideal first partner within Europe. They intrinsically understand what makes these channels so unique, why they appeal to so many people in the region, and know just how they can be leveraged by European businesses to connect with, as well as deliver their products and services to, Chinese consumers."
Source: Bytedance