CITROËN: CREATOR OF COMPACT SEDANS SINCE 1928
This year, Citroën presents the Citroën C4, marking a new chapter in the history of its compact sedans, which began in 1928. Citroën has always sought to make the road more comfortable for everyone — a mission at the heart of its DNA.
In its 100% electric version, the Citroën ë-C4 becomes a new pillar of the car manufacturer's promise to offer a range of electric vehicles for all, and for all uses.
With the Citroën C4 and Citroën ë-C4 – 100% electric, those who drive and love sedans can enjoy the best in comfort while surrounded by innovative technology.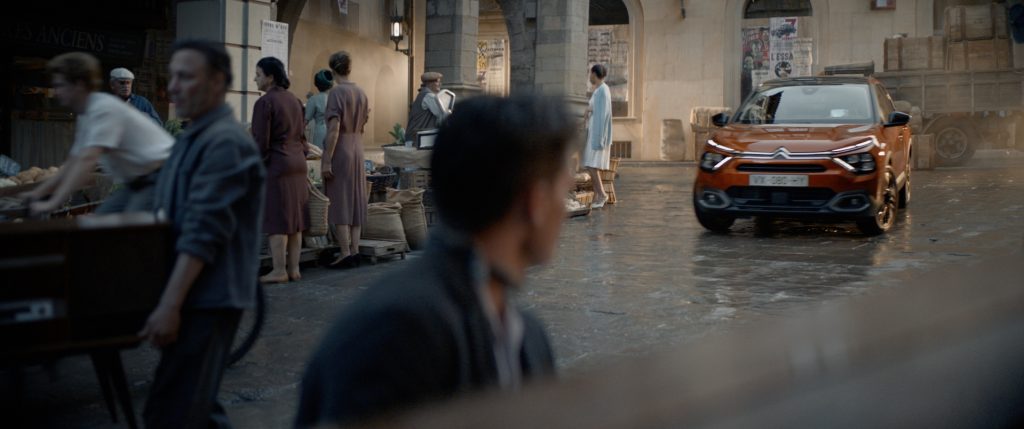 A CAMPAIGN, A SONG, AN ANTHEM.
The launch campaign for the new Citroën C4 is first and foremost a song: "Happy Day", which will be the anthem of the new global advertising campaign orchestrated by Traction (BETC Group).
It is a song about freedom, and a homage to the passion for automobiles that has driven Citroën for more than 100 years.
In "Happy Day", we follow the car as it travels through key periods of the Citroën sedan. The onlookers begin to sing "Happy Day" as the new ë-C4 passes by, which, now available in 100% electric, paves the way for an optimistic future.
The campaign was directed by Thierry Poiraud (Insurrection), who previously accompanied the brand for the film "The Hitchhiker", launched for Citroën's 100-year anniversary.
This film, a global celebration of the electrification of Citroën Sedans, will broadcast on social networks from 7 September. "Happy Days" completes the global C4 launch by Traction, accompanied by the film "Oh La La!" which revisits the brand's heritage on a more personal and emotional level.
All C4 campaigns will be signed: New Citroën C4, Open the road.
Source: BETC